When a friend or loved one is struggling with cancer, one of the best things that you can do for yourself or for that person is submit a powerful prayer request with a cancer prayer. Although cancer is something that causes unspeakable heartache and pain for the person that is impacted by this disease, it can also cause tremendous sadness for their friends and family members. By submitting a cancer prayer request, you may come to find that your hope for a miracle is answered.
We will print and place your prayer request on the Stone of Anointing; the place where Christ' body was laid down after being removed from the crucifix and prepared for burial.
Prayers for Healing of Cancer
There are several prayers that you can pray when it comes to requesting that God heal the cancer that you or your loved one is struggling with. Here is an example of the most powerful prayers for healing of cancer:
Lord, I trust in your name, the highest name, holy, true and just. I pray out the cancer cells, the imbalanced growth and illness in the name of Jesus. I remain in your promises, I await your touch and I long for your intervention. Thank you that you are powerful and mighty. One word from you brings transformation and nothing is outside of your authority and amazing love. I declare to the powers of darkness that Jesus is alive! Thank you that he has triumphed over all darkness with healing in his wings.
Lord of Heaven, I rest underneath your mighty wings of love. I dwell within your gentle heart. I know there is healing in your touch. Through the sufferings of Christ I can ask for restoration and trust in your goodness. You are my Lord, my Savior, my healer and my friend. I dwell within your gentle embrace. Amen.
Cancer Prayer Quotes from the Bible
There are countless Christians all of the world who take comfort in reading scripture from the Bible. Here are just a few examples of cancer prayer quotes from the Bible that you can use in your daily prayers: 
"Heal me, O Lord, and I will be healed; save me and I will be saved, for you are the one I praise." ~ Jeremiah 17:14

"Worship the LORD your God, and his blessing will be on your food and water. I will take away sickness from among you…" Exodus 23:25

"So do not fear, for I am with you; do not be dismayed, for I am your God. I will strengthen you and help you; I will uphold you with my righteous right hand." ~ Isaiah 41:10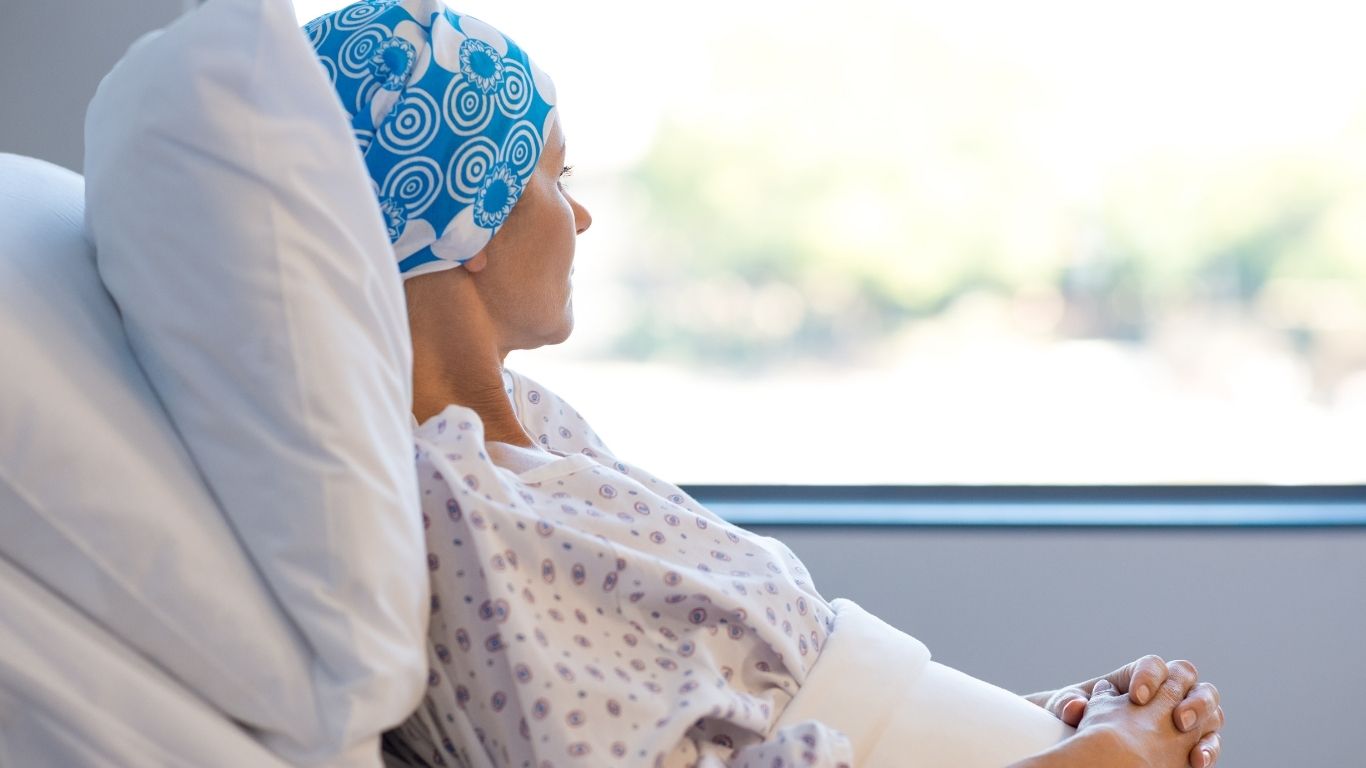 Have you or a loved one prayed healing prayers and found that you've been cured of this awful illness? Praying prayers of thanks and praising God for his miraculous works are excellent ways to show your joy and appreciation for what God has done in your life: 
Heavenly Father, 
Thank you so much for shining your holy face upon me and providing me with the strength and the courage that I needed to manage my cancer diagnosis. Although this was certainly a scary time in my life, I always had faith that you would see me through this cancer. Thank you for giving me the grace to have my cancer healed by prayer and leading the doctors in this battle. 
Cancer Prayer for a Friend
Do you have a special friend that is battling cancer? You can incorporate a breast cancer prayer or a liver cancer prayer into your prayer list. Here is an example of a cancer prayer for a friend: 
Father, my Miracle-Worker, You allow the sun to shine on the just and the unjust. The rain falls on the righteous and the wicked. Though my friend is a wonderful person, they have found themselves embroiled in an extremely difficult battle with cancer. Lord, come and give him/her strength. Prepare them mentally, physically, and spiritually for this battle. Give them the faith and desire to fight and win. Amen.
Prayer for Catholic Cancer Patient
If you practice Catholicism, you may feel more comfortable praying a prayer for a Catholic cancer patient. Here is an excellent example of a Catholic prayer request that you can use: 
Dear God, 
Please hear my cancer prayer and give me the determination that I need during this difficult time in my life. I know that all things are possible through you and I ask that you provide me with the miracle that I need to battle back against this cancer. In your name I pray, Amen.