Daily Prayers
With new challenges daily, every day requires a new prayer. Our LORD listens and performs miracles for each of us. We've gathered powerful prayers for the day below with the intention for you to read them on daily. Read these powerful prayers out loud or in silence.
Miracles Do Come True! Send Your Prayer to The Church of the Holy Sepulcher in Jerusalem:
Today's Prayer:
Dear Lord,
Please keep me in your daily prayers. I pray that you would give me strength and do all things by glorifying You.
You are aware of the struggles that I will face today, and even the challenges I will be faced with tomorrow. Be with me as I go through each them.
When I succeed in them, I will praise Your Holy Name!
Amen.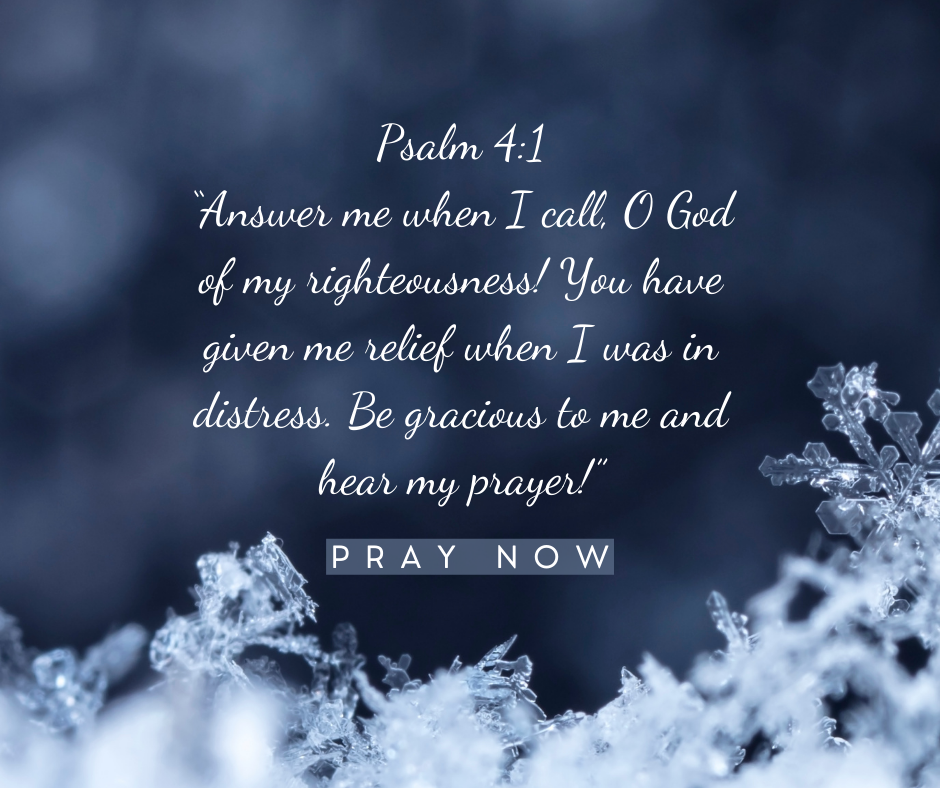 A Daily Prayer
Heavenly father, I thank you today for all your blessings and love that you showered upon me and my children.
Heavenly father, I plead to you to help me financially, you see my heart LORD bless me financially so that I can be able to build my house, yes LORD the house that you LORD will help me and which will praise and serve you LORD. I promise LORD that I will publicly thank you and also proclaim your blessings with others.
Thank you LORD
Bible Verse for Today:
In the morning, LORD, you hear my voice; in the morning I lay my requests before you and wait expectantly.
Daily Quotes:
Be completely humble and gentle; be patient, bearing with one another in love. Ephesians 4:2
Owe no one anything, except to love each other, for the one who loves another has fulfilled the law. Romans 13:8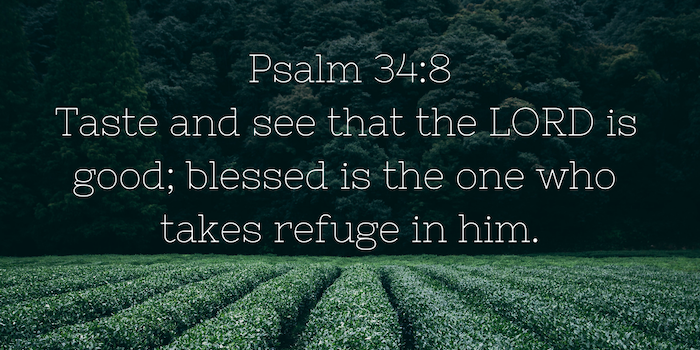 Short Daily Prayers
Lord, I ask for your guidance today as I set out for better opportunities than yesterday. Do not let me stray from my path for You're my Shepherd oh Lord. Let Your staff prevent me from any error and let Your eyes watch over me and protect me from all danger. You're the only God and no matter is too big for You Lord. So, let flattened all issues that may plague my day—Amen.
Daily Prayer for Comfort and Strength
O Lord, I humbly ask You to heal Your faithful child. Please comfort her as she struggles with life support and give her the strength she needs to progress and be well enough to receive a double lung transplant.
Please comfort and surround her and her family with Your peace and love.
Amen.
Daily Prayer for Peace, Love and Prosperity
Heavenly Father,
Please bless me with new job opportunity. I am so thankful to have a job, feel like my current one is not my calling though. Please free me from stress and bring me a new opportunity that will allow me to follow your rules and be happy.
Bring peace and prosperity to my life. Open the door for the opportunity that is right for me. Block any negativity. Bless my home, my work place and my family with peace and prosperity.
Lead me to a better employment situation. I put my trust in you completely!
Amen
Daily Prayer for Healing
Dearest Abba, our Gracious King, and Mighty Lord,
I come to you today to lift his/her spirit. Please heal him/her mentally, spiritually, emotionally and physically.
Give him/her strength and courage to face his trials and tribulations.
May you grant him Divine Mercy and Divine Grace.
Amen
Prayer for my Family Today
Please pray for my family and I today. I recently lost my job and now my family and I are about to be made homeless, I feel sad and depress and I and not well suffering with diabetes. Please pray for us that miracle will happened. As our total hope is in the Lord all the ground around us is sinking sand. Shalom.
God bless you.
Submit your online prayer request and we will pray on your behalf.
Today's Prayer for Good Health and Happy Life
Dear Father , Son and Holy Ghost,
Please heal me LORD, give me good health, long happy life, prosperity and protect me from everything and everybody evil and bad.
AMEN
Daily Prayer for Love, Peace and Prosperity
Most Blessed Holy Trinity,
We thank you for many blessings. We pray you may bless and fill our family with love, peace and prosperity. We also pray for joy, abundance and strength. We pray for great health and continued healing. We pray for our loved ones. We pray for your kindness and mercy. We pray for your guidance and protection, Amen.
Prayer for Healing
Dear father,
Forgive me for all my sins.
I thank you for all that you have blessed me with, even when I don't deserve it.
My body is currently in pain, my lungs are not working as they used to
Fill them with your love oh lord, remove all that is making me sick.
Restore my health and that of all who are sick.
Forgive me for the countless times I have let you down father.
I need you father!
Amen
Today's Prayer for Protection
Heavenly Father, from today through all of 2020 please protect us from any sickness/illness.
Please God protect us and guide us to do better. Thank you for being a great God and forgiving our sins. In your name, AMEN
Daily Prayer for Anxiety and Relief
Dear God,
Please continue to bless me today with this very rewarding experience. I will continue to help others and praise you. Please take my anxiety away regarding finances and bring enough money to allow me to stay home comfortably for a long time. I promise to spread your word.
Amen
PRAYER FOR BLESSINGS, HEALINGS, BREAKTHROUGH
Please pray for my family and the world with the virus and blessed our children.
Best my son with good health, grace and his future also my daughter
God to please fight for our battle and take care of it please and thank you I trust in you Lord we love you.
TODAY'S STRENGTH, HEALTH AND PROSPERITY
Most Blessed Holy Trinity,
We thank you for many bountiful blessings. We pray for strength, health, employment and prosperity.
Please continue to bless our family and our loved ones.
Amen
Daily Miracle Prayer Request
God above, I stand before You today as Your humble servant, powerless and weak when compared to Your vast excellence. In this world and the next, You control all, including my life and I stand to gain everything in my worship of Your name.
Lord Almighty, we pray for instant miracles that will turn our heart's desires into realities, so we can move forward with you in the lead at every step. Your miracles will touch all parts of our lives and testimonies will be in praise of your Heavenly name, Father. I pray that You allow not the jest from our enemies and instead, make us living wonders that will preach Your mercies all the days of our lives. I thank You for Your answers and In Jesus Name I Pray, Amen.
Daily Prayer for Strength and Prosperity
God bless this people. Bless them with good health and open their spiritual eyes to seek your perfect will and Holy Spirit minister to her heart.
Lord grant them wisdom and guidance. Lord Give them revelation of God's love and guide them to church. God protects their family and with good health & lift up their spirit with joy.
Amen
Daily Prayer for Forgiveness
Dear Heavenly Father,
I ask that u please help me lift this burden that's been weighing on my life please help me get away from negative energy in the name of Jesus.
Please help me!
I'm trying to make a better life for me and my kids please help me escape this heavy burden on me in Jesus name.
amen
Prayer for Peace, love, health and harmony
Dear LORD,
I pray for the good health of my family and that they do not get infected with corona virus. I pray for their relationship that they find peace in each other..and good health.
Amen
Daily Prayer for a Sick Friend
Father Almighty in the name of Jesus Christ may every spirit of disease leave friend's body.
May he receive complete healing of body mind and soul and may he feel deep joy.
In the name of Jesus I pray.
Amen
Prayer for Forgiveness
I pray to the God of all Grace in the name of Jesus Christ for all my sins to be forgiven and that the spirit of Peace would be in my mind, heart and soul let the Lord peace be in me from now and forever.
Amen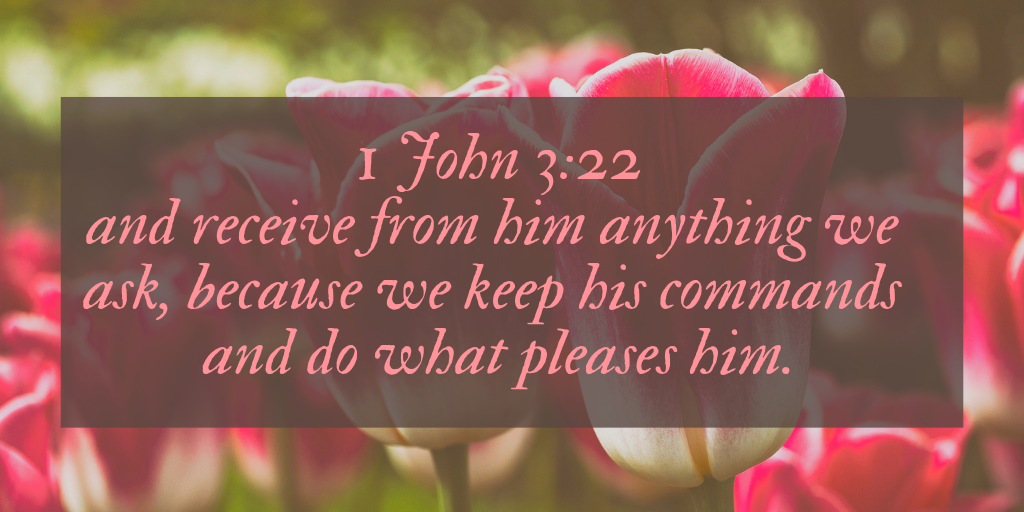 Prayer for Daily Protection
Dear Lord,
Please heal and protect us today from all negativity, hurt, resentment, and evil.
Please help us to to avoid selfishness and please help our relationship to grow and strengthen together.
Please help us with all the decisions we need to make in the future and please help us to make these decisions according to your will.
Please protect us from harm.
Please protect us from sickness.
Please help us to better serve you and make you proud.
Please forgive us for our sins and our mistakes.
Amen
Prayer for the Day for Strength
Father in heaven, I stand before You today in Your omnipotent presence to ask that You grant me strength. I want You to give me the strength to power through all of the tasks today—whether little or big. It is by Your will that I live oh Lord. And I know it is also by Your will I will not go weak today. I will not go lazy nor will I will fail to do all things set before me because You strengthen me. Thank You for Your everlasting presence Lord and In Jesus Name I pray. Amen.
"I can do all things through Christ who strengthens me." Philippians 4:13
Prayer for day to day
I pray to You my Father above, that You influence all decisions I, my family, and my friends make today. You're our pillar of support and we want You to support us throughout the day by giving us the capacity. God, we need You to back all actions and decisions that surround us today. Let positivity follow us oh Lord. And allow us the wisdom to avoid any negative occurrence in our time of need. We thank You, Lord, for gracing us with Your presence. Amen.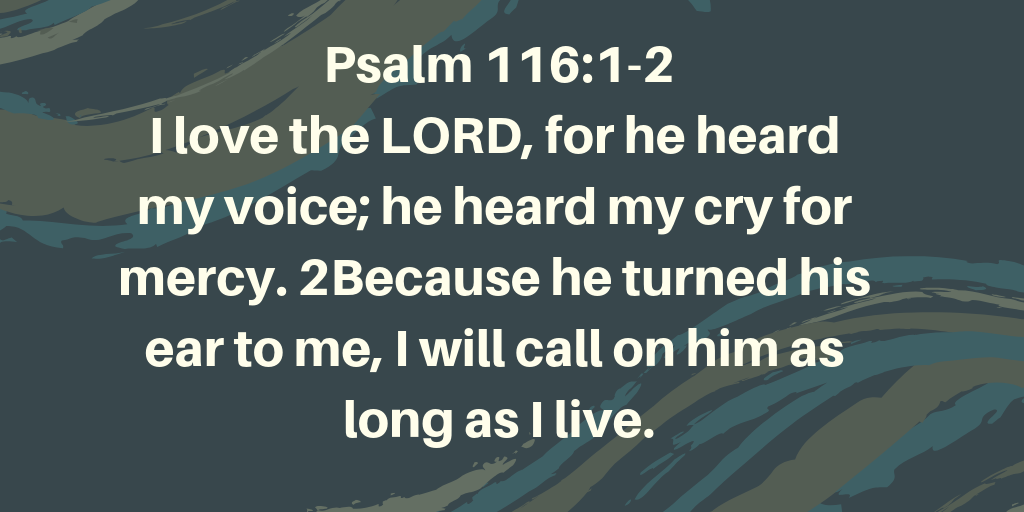 Inspirational Prayers for a New Day
Lord, we pray that by Your will, we'll make testimonies at the end of this day. We will do so by walking in Your divine sight and You'll see us through Father God. Your company will push us to keep going when we want to give up Father. And Your will shall renew our hope when our expectations waver. Father, no circumstance that'll sadden us shall occur today. Instead, happiness and miracles are what we'll experience by Your hand. We appreciate Your everlasting love Father and in Your name, we pray.
"Remember not the former things, nor consider the things of old. Behold, I am doing a new thing; now it springs forth, do you not perceive it? I will make a way in the wilderness and rivers in the desert." Isaiah 43:18-19
Daily Prayer for Work
God, as I go to work today, let me work by Your words oh Lord. I want You to be my Rock and my Fortress and protect from all challenges that I might face today. From going to my workplace to the work itself and even leaving it, Lord, guide my actions and allow me great success. Walk with my decisions Father so that I may reap the fruits of my labour. I exalt Your name for the performed miracles and In Jesus name, I pray. Amen.
Daily Morning Prayer
Father in Heaven, You're the El-Shaddai and the one who sleepeth not when we sleep. You safe kept me through the night, and You are still the one who protects me and makes my decisions for me. As we start a new day, we pray that You do not leave us and continue Your day-to-day good deeds in our lives. Father, build us as an unshakeable wall—so that we may resist the dangers that aim to topple us daily. We glorify Your eternal name and we look forward to the day we ascend to Your Kingdom. In Jesus Name we pray, Amen.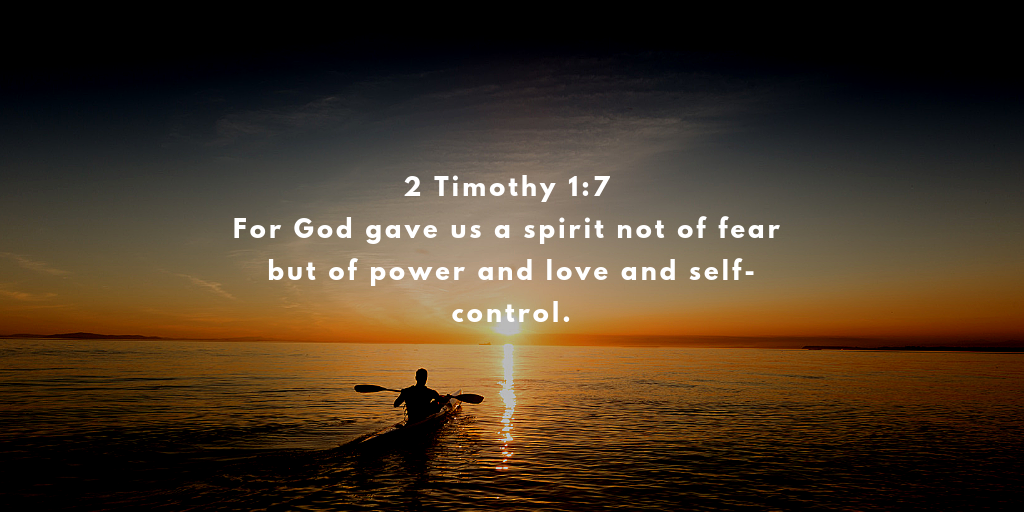 "When you pass through the waters, I will be with you; and when you pass through the rivers, they will not sweep over you. When you walk through the fire, you will not be burned; the flames will not set you ablaze." Isaiah 43:2
Good Morning Prayer for a Friend
Today is a new day and it's filled with different possibilities. I pray that You oh Lord in above perform miracles in the life of "insert name". He/she shall not lack and any mountain set before him/her today shall be reduced to a stepping stone. As today ends, let songs of praises be sung in Your Holy Name. Miracles, blessings, and divine protection will "name" have in each and every one of his/her days. I exalt You Lord and I thank You for the grace, Amen.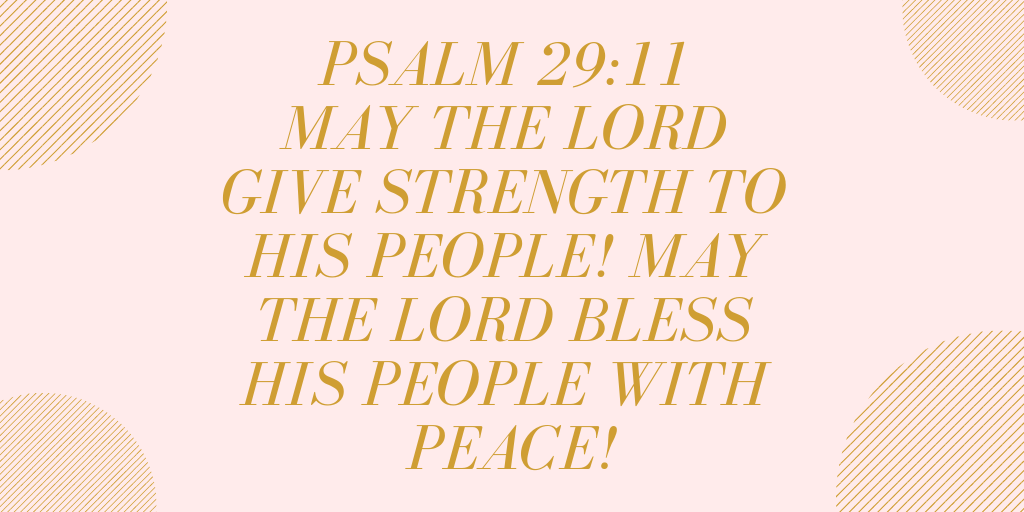 Daily Prayer Quotes
"I was promised that Your divine favour would rain down on me today. Instead, I got an eternity's worth of blessings. " – Isaac Jacobs
"Prayer is simply talking to God like a friend and should be the easiest thing we do each day." – Joyce Meyer
"The prayer offered to God in the morning during your quiet time is the key that unlocks the door of the day. Any athlete knows that it is the start that ensures a good finish." – Adrian Rogers
"Rather than set aside daily time for prayer, I pray constantly and spontaneously about everything I encounter on a daily basis. When someone shares something with me, I'll often simply say, 'let's pray about this right now."'- Thomas Kinkade
"Is prayer your steering wheel or your spare tire?" – Corrie ten Boom
Bible Verses To Be Repeated Daily
"You will not fear the terror of night, nor the arrow that flies by day." Psalm 91:5
"But his delight is in the law of the LORD, And in His law, he meditates day and night." Psalm 1:2
"And may these words of mine, with which I have made supplication before the LORD, be near to the LORD our God day and night, that He may maintain the cause of His servant and the cause of His people Israel, as each day requires." 1 Kings 8:59
"Put on the whole armor of God, that you may be able to stand against the schemes of the devil." Ephesians 6:11
We, at the Holy Church of Sepulcher, would love to have your prayer request. As God wills, we're here for you in fellowship on any topic—now and forever more.