Prayer for a Sick Child
We complied a list of prayer requests and bible verses for a sick child.  You to read them out loud or in silent. Strongly believe in the Lord's limitless power of healing and miracles to those that believe.
Miracles Do Come True! Send Your Prayer to The Church of the Holy Sepulcher in Jerusalem: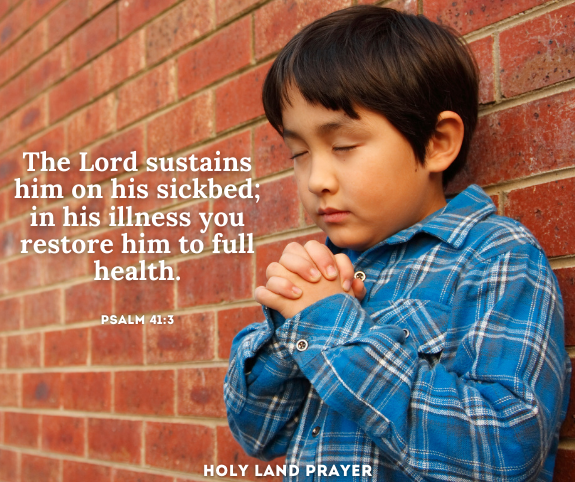 Special Prayer Request for My Sick Daughter
Dear heavenly Father, our most gracious and merciful God, I beg of you to please have compassion for my sick daughter.
I love her so much. Her condition troubles my heart. She is innocent coming into this world and began suffering.
Please Holy God, I beg of you to completely restore her brain, weak neck, unstable waist and joints to their normal conditions. And also restore her speech.
I ask all these through the name of your holy son Jesus.
Thank you very much for all your power miraculous prayers.
Amen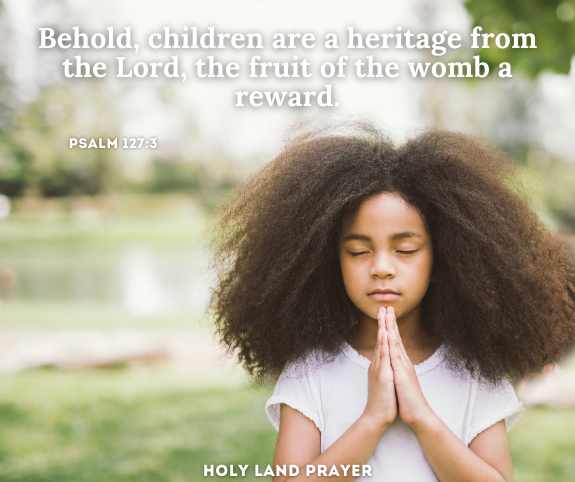 Healing Prayer Our Son
Heavenly Father we ask for your merciful healing of our son who is in critical condition due to an infection. Please grant him full healing, restore his health and recovery. We ask this through Christ Jesus our Lord. Amen
Prayer for a Ill Younger Brother
Please pray for my brother his name is ________. He is in the hospital fighting a difficult disease.  We need a miracle to save him please pray for his healing and strength in his body.
Amen.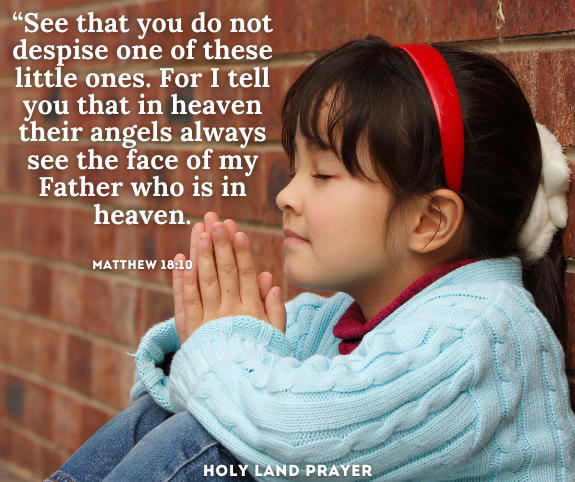 Prayer for a Child in Pain and Suffering
Dear Lord, I would like to pray for my child who is facing sickness and pain. May this prayer soothe his pain, ease his worry, bring him peace and comfort. Amen.