Prayers for Health
On this page you'll find a variety of prayers for good health. You'll find quotes and bible verses about health, healing and protection from illnesses. Read these powerful prayers out loud or in silence.
How to pray for good health?
Praying for good health can be a powerful way to seek support and guidance from a higher power in times of illness or uncertainty. Whether you are praying for yourself or for a loved one, the act of praying can bring comfort and strength, and can help to focus your thoughts and intentions on healing and wellness.
Short Prayers for Health
Dear God, please bless me with good health and strength. Help me to take care of my body and mind, and to always be grateful for the gift of life. Amen.
Dear Lord, please keep me and my loved ones healthy and strong. Help us to trust in your plan and to always have faith in your healing power. Amen.
Dear God, thank you for the many blessings you have given me. Please continue to guide and support me as I strive to maintain good health and wellbeing. Amen.Dear Lord, please bless me with good health and vitality. Help me to make healthy choices and to always take care of my body, mind, and spirit. Amen.
Prayer for Good Health
Heavenly Father, Lord Jesus… I am praying for complete healing and good health. Please take away my worries, & grant me inner peace and strength. Please bless my family with a simple life, happiness, love and good health that we will grow old gracefully with your guidance and in your mercy. Have mercy on us. Thank you Lord Jesus, Mother Mary and all saints. AMEN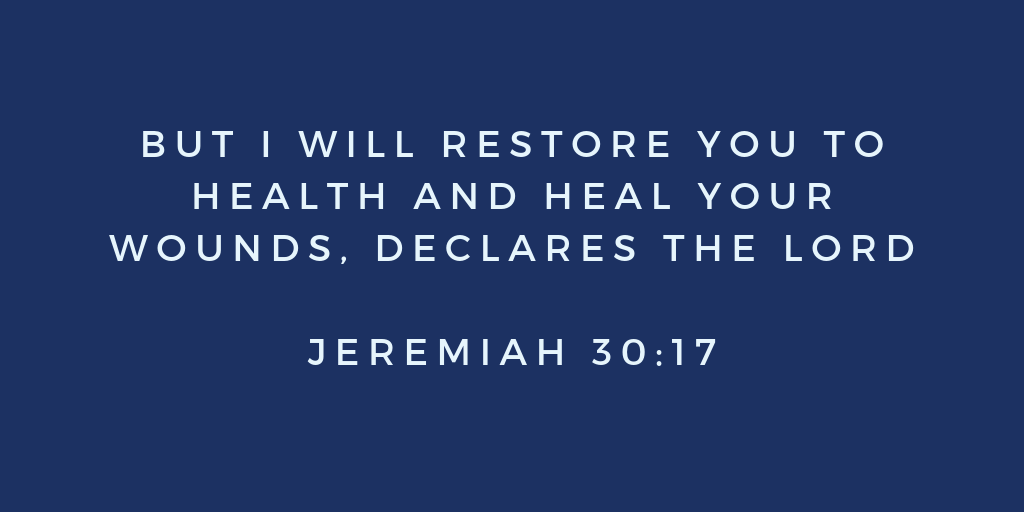 Prayer for Health and Healing
Dear Lord, please heal my body and spirit. Heal my heart and mind. Help me to overcome any obstacles that may stand between me and my goals. Thank you for hearing my prayer. Amen.
God, I/name of the individual who's sick want Your divine healing. At this point in my/his/her faith of You, I/he/she know(s) that nothing happens without Your consent and this is just an ordeal that's a testimony in the making. With that, I know I only have to pray to You to grant me a boon as usual.
Lord, grant me good health and heal my mind, body, and soul. Let me, Your vessel be filled with the strength to make jubilations because of Your ever constant help. I adore and glorify Your name my God, and In Jesus Name I've Prayed.
More prayers for healing.
Daily Prayers for Good Health
"Dear God, I come before you today to ask for your healing and protection over my health. Please guide me in making choices that will promote my overall well-being, and help me to trust in your loving care for my body. I pray for strength and resilience in the face of illness, and for the wisdom to seek out the medical care that I need. Thank you for the gift of good health, and for your faithfulness in sustaining me each day. Amen."
"Heavenly Father, I lift up my friends and loved ones to you today, asking for your healing touch on their bodies and minds. Please surround them with your love and care, and give them the strength and courage they need to face any challenges that come their way. Help them to trust in your goodness and provision, and to have faith that you are working all things for their good. We pray for complete restoration of health and vitality, and give you thanks for your faithfulness and grace. Amen."
"Gracious God, I come to you with a heart full of gratitude for the gift of life and the blessings of good health. I pray that you would continue to watch over me and protect me from all harm, and help me to live a life that is pleasing to you. Please give me the strength and energy to care for my body, and to make choices that will promote my physical and mental well-being. Above all, I pray that I would always seek your will and trust in your plan for my life. Thank you for your love and care. Amen."
Prayer for Good Health and Protection
Lord above, You have been the sword that has cut down the different agents that would have harmed me and my loved ones. Now, I pray that You be my shield that'll protect me and my loved ones from all illnesses.
Father, You are an immovable and indestructible mountain and if there was any other Supreme God that guarantees protection, I do not know of him. All I know is You, who has been with me and offering guidance to safe keep me. So, Lord above, I pray that You protect me and my family throughout all occurrences in our lives.
I thank You for listening and answering this prayer and In Jesus Name I Pray, Amen.
Prayer for Health and Strength
Father Above, I pray before You today seeking strength and wellbeing. I pray that You grant me the strength to power through my days and health, to last a lifetime. Lord, I will not go sick neither will I tire, and throughout the days of my life, it is You that will be worshipped by me. I thank You for the blessings Oh Lord, and In Jesus Name I Pray, Amen.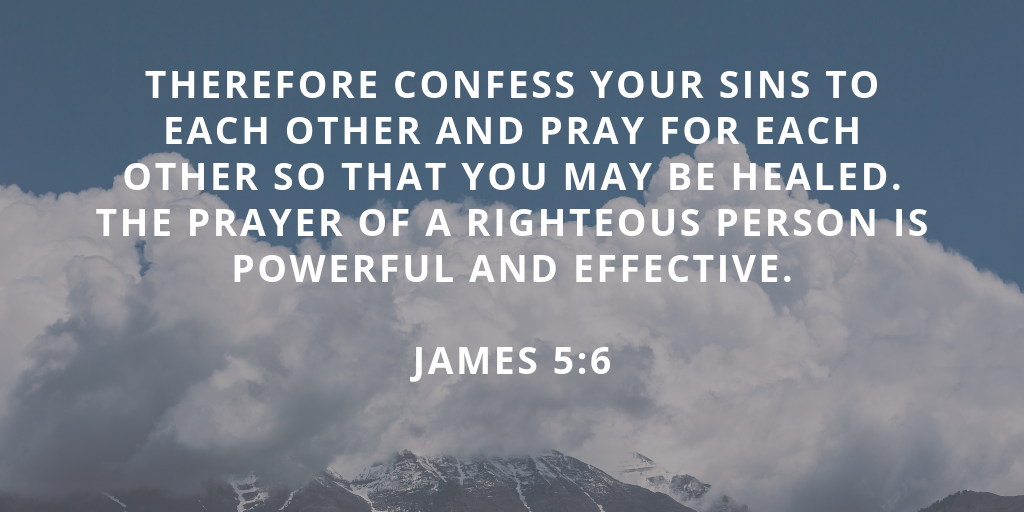 Prayer for Mental Health
Dear God, as I struggle with my mental health, I ask for your guidance and support. Help me to overcome my challenges and to find peace and healing. Please give me the strength and courage to face each day with grace and resilience. Help me to seek out the support and help I need, and to trust in your plan for my life. Thank you for your love and compassion. Amen.

God, grant me the serenity to accept the things I cannot change, courage to change the things I can, and wisdom to know the difference. Living one day at a time; Enjoying one moment at a time; Accepting hardships as the pathway to peace; Taking, as He did, this sinful world as it is, not as I would have it; Trusting that He will make all things right if I surrender to His Will; That I may be reasonably happy in this life and supremely happy with Him Forever in the next. Amen.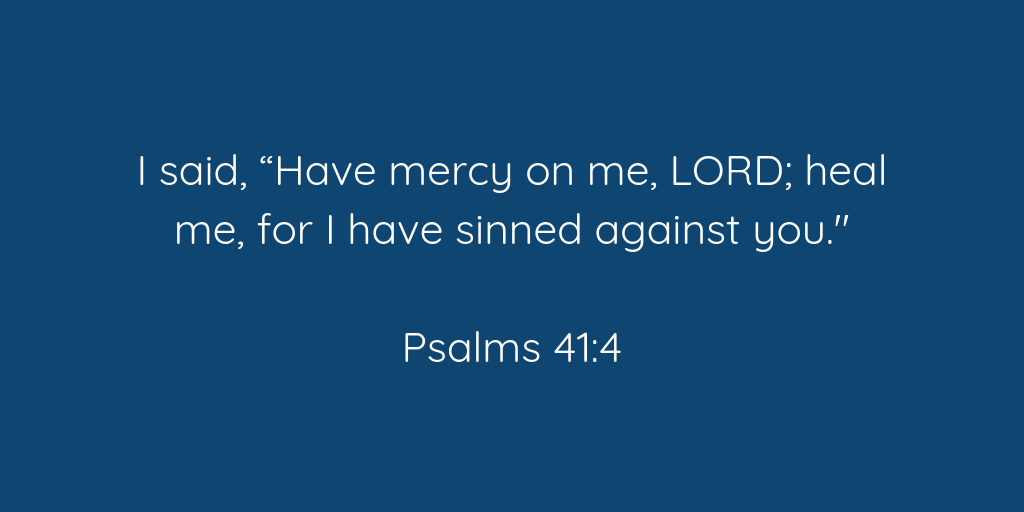 Prayer for Health for a Loved One
As I kneel in Your presence and bask in Your love, I have this prayer on the behalf of "name". Father, be with him/her and grant him/her good health. Father, "name" will be filled with Your essence and no illness shall hurt him/her in Jesus Name.
No matter where he/she goes and regardless of the circumstance, physical wellbeing shall "name" possess by Your power. Safekeep him/her and give long life that'll be dedicated to Your use. Father, thank You for the miracles past, present, and future—and In Jesus Name I Pray, Amen.
Prayer for Good Health and Happiness
Heavenly Father, in reverence, I pray to You today with a request. God, I pray that You grant me good health and I will forever preach Your good deeds in my life.
Also and by Your will and grace, happiness from good health will I have for the rest of my days. So much that I'll be a walking symbol of Your eternal love. I thank You for the chance to pray to You today and In Jesus Name, Amen.
Good Health Quotes
"Good health is not something we can buy. However, it can be an extremely valuable savings account." – Anne Wilson Schaef
"Health is the greatest gift, contentment the greatest wealth, faithfulness the best relationship." – Buddha
"Health is a state of complete physical, mental and social well-being, and not merely the absence of disease or infirmity." – World Health Organization
"The foundation of success in life is good health: that is the substratum fortune; it is also the basis of happiness. A person cannot accumulate a fortune very well when he is sick." – P. T. Barnum
"Health is not valued till sickness comes." – Thomas Fuller
Bible Verses about Health
Psalm 103:2-3: "Bless the Lord, O my soul, and forget not all his benefits, who forgives all your iniquity, who heals all your diseases."
Isaiah 53:5: "But he was wounded for our transgressions; he was crushed for our iniquities; upon him was the chastisement that brought us peace, and with his stripes we are healed."
Proverbs 4:20-22: "My son, be attentive to my words; incline your ear to my sayings. Let them not escape from your sight; keep them within your heart. For they are life to those who find them, and healing to all their flesh."
James 5:14-15: "Is anyone among you sick? Let them call the elders of the church to pray over them and anoint them with oil in the name of the Lord. And the prayer offered in faith will make the sick person well; the Lord will raise them up. If they have sinned, they will be forgiven."
Psalm 107:20: "He sent out his word and healed them, and delivered them from their destruction."
Recently, we heard an inspiring story from a fellow believer, John, who reached out to share his miracle with us:
"My prayers came true! My dad was healed from stage 4 prostate cancer after submitting my prayer request. Glory to God! Your service brought me closer to Jesus Christ, making me feel his love and grace."
Such stories remind us of the power of faith and prayer, and how our collective spirituality can make a profound difference.
What happens when you submit your prayer?
We will personally deliver your confidential prayer to the Church of the Holy Sepulchre in Jerusalem.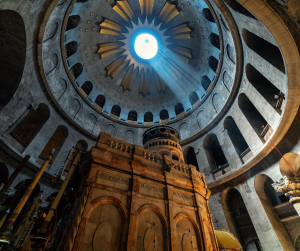 We will place your prayer on the Stone of Anointing; the place where Christ' body was laid down after being removed from the crucifix and prepared for burial.
We will light a candle on your behalf foot steps away from the Tomb of Jesus.
You will receive an email with photos of your printed prayer on the Stone of Anointing.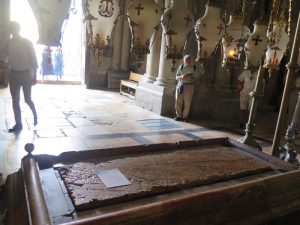 In the unlikely event that you are not completely satisfied with our service, please remember we offer a guaranteed refund, no questions asked. We are dedicated to ensuring your spiritual journey with us is fulfilling and meaningful.
We will print and place your prayer request on the Stone of Anointing; the holiest place where Jesus' body was laid down after being removed from the crucifix and prepared for burial.

You will receive photos of your prayer by email shortly after.