Prayer for Mom
On this page you'll find prayers for mom. Either you just want to bless or thank your mother for all she's done for you and your family or maybe your mom needs healing. We compiled a list of prayers below. Read them in silence or out loud.
Miracles Do Come True! Send Your Prayer to The Church of the Holy Sepulcher in Jerusalem:
Prayer for My Mom
Holy Warriors! I ask that you come in agreement for a complete and total healing over my mom. My best friend. We're very close an I'm shattered in pieces as well trying to be the strongest I can be she was diagnosed w pancreatic cancer which spread to her stomach Dr. Said my mom has 2 to 3 months to live when I know who my God is an he has the last word I'm believing for a complete an total miracle that she will be set free, an her body will be restored an healed in Jesus name.
I ask for prayer for strength, an appetite, healing, restore her hope and faith. I speak life over her! I also need prayer for myself to stay strong for her an our eyes focused on God I break every sicknesses and disease and the spirit of depression ,fear an anxiety that's trying to overcome and limit my God I refuse my mom Leona is a overcomer! A fighter! A warrior in Christ Jesus!! W our love amen an amen!
Prayer for Healing for Mom
Dear Lord,
Please accept my sincere petition to you our lord to help my Mom (_____) in healing of her health. Please heal her from her anxiety, stress, Stomach issues, and diabetes. Please heal and restore her in mind, body, and spirit and never allow her to give up hope that she can be healed. Thank you lord.
Amen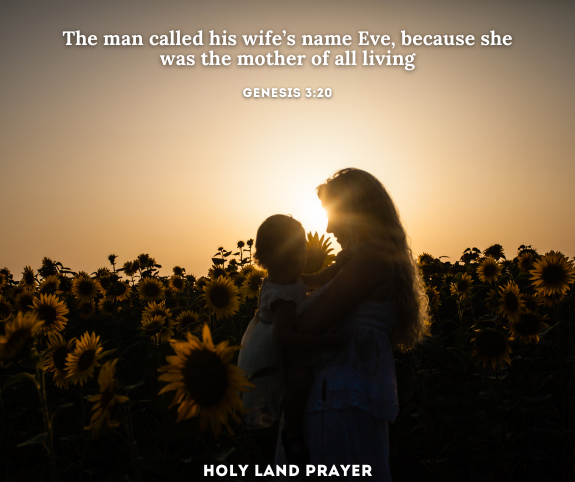 Prayer for Protection for Mom
My Dear Heavenly Father, I ask that you put a hedge of protection around my mother, before, during and after her surgery.
Please, Lord, let the surgery go without complications and let healing be easy with no complications. Take care of her, heal her, and protect her.
In Jesus' name, Amen.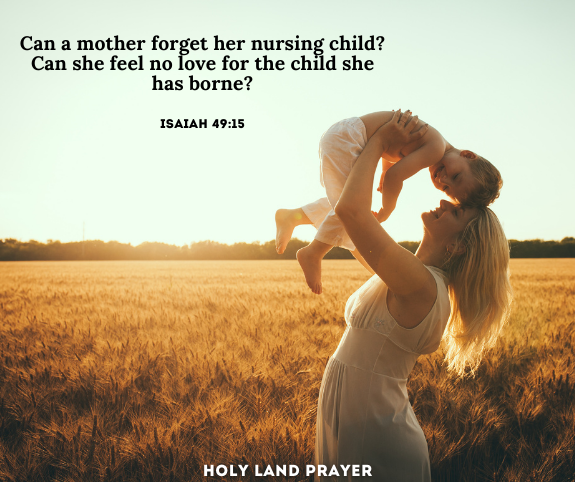 Prayer for Mom Who Passed Away
Lord Heavenly Father, Thank You for the beautiful days you gave us with our darling mother. We love and cherish all the moments you gave us and the memories that are.
With all our hearts and souls we love you eternally mom. We thank you Lord Jesus for allowing mom to rest with you and your Father YHWH and the Holy Spirit forever within the four pillars of the Kingdom of Heaven. In Lord Jesus name, Amen.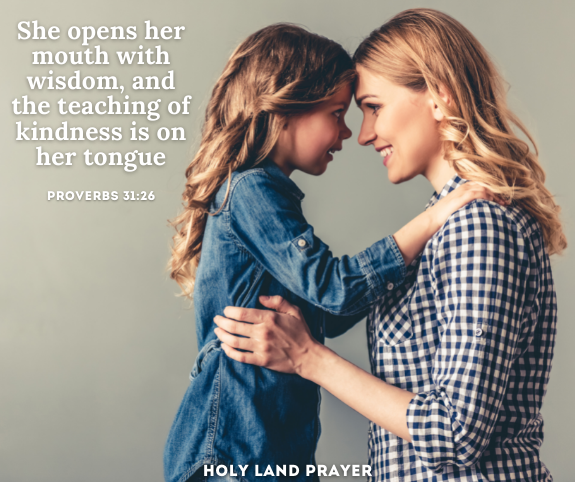 Prayer for a Miracle Healing for My Mom
We are asking for a miracle. My mom has lung disease. Please heal my mom, allow these medications to work and for my mom to get a successful lung transplant. Please heal my mom so she can improve each day. Please, we need our mom.
Prayer to Protect Mother and Baby
I come to you now in prayer for the health and safety of the son that God has graced ______ to conceive.
Please grant her a motherly heart that is pure,
steadfast, patient, wise, kind and generous.
She hands over to you her own concerns;
any anxious fears that may come, and
her own wishes for this little boy.
Grant that he may be born healthy in body and mind,
keep far from him every peril to his soul.
Please let him be a contributor to society, have a kind heart, be athletic, tall, handsome, intelligent, and that he may bring happiness to everyone's life.
Please protect both mother and son during labor and delivery.
Leah humbly thanks you for choosing her
as an instrument of your love.
Prayer for Restoring Mother's Health
Praying for restored health from stage 4 terminal cancer. As well, prayers to see my son in the mean time and share my love for him. Need a miracle for healing this cancer, please, please, please and thank you.
Prayer to Touch and Heal my Mom from Pain
Heavenly Father please heal my moms colon, her lungs, her kidney and remove all the pain in her body and give her strength and she can go to the bathroom now and in good health and long life. Amen
Prayer for Depressed Mom
Please help my mom get over her depression. She is soon to be 91 and I lover her dearly. She gets confused sometimes and lashes out at me. She moved in with me a year and a half ago. I want her to be happy and healthy…sometimes the stress if being her caregiver and her son is tough. I try my best to help and give good care to her but she can make it a very stressful situation. All I want is for her to be healthy and happy. .thank you for listening to my prayer.
Prayer to Bless My Mom's Soul
I pray my mom is in heaven, she deserves peace for all her suffering. And I pray that we all meet again in heaven and in the name of Jesus I praise you lord. and I thank you lord for blessing my family.and make me strong for my family so that we all praise your name. thank you lord amen.
Prayer for Mom and Daughter
Father God please bring my daughter back to me. Please let our relationship be healed and whole again.
Please end this broken relationship and let a new beginning start so that there is peace and love between us.
Please take away the hurt from us both and let my daughter want me as her mother again.
Please bring her back and let my family be restored stronger and whole again.
Let our broken hearts be healed and take away her anger for me and the troubles in her mind.
Thank you heavily father Amen
Continue to Bless Mom
Dear God,
Thank you for allowing me to be able to be a stay at home mom for the last few months. Please continue to bless me with this very rewarding experience. I will continue to help others and praise you. Please take my anxiety away regarding finances and bring enough money to allow me to stay home comfortably for a long time. I promise to spread your word.
Amen
Prayer for Mom Get a New Job
My mom interviewed last week for her dream job. She had a very good response from the interviewers and felt confident she would get the job. HR called today to tell her she was still in the running for the job and they would get back to her. My mom has a huge heart for God. She's had to overcome a lot over the last year and she really needs to get this job. I am so grateful for your prayers.
Amen
Mother's Prayer
Dear Lord – Please help my mother! Please take away her anxieties, her fears, her depression and fill her with hope and happiness that can only come from you Lord! Please my Lord! We know all is possible with you and you will never leave our side! AMEN!
Prayers from the Bible
Isaiah 66:13: "As one whom his mother comforts, so I will comfort you."
Isaiah 49:15: "Can a mother forget her nursing child? Can she feel no love for the child she has borne?"
Proverbs 31:25: "She is clothed with strength and dignity; she can laugh at the days to come."
Proverbs 31:26: "She opens her mouth with wisdom, and the teaching of kindness is on her tongue."
Proverbs 31:28–29: "Her children rise up and call her blessed; her husband also, and he praises her: 'Many women have done excellently, but you surpass them all.'"
"Love is patient and kind; love does not envy or boast; it is not arrogant or rude. It does not insist on its own way, it is not irritable or resentful, it does not rejoice at wrongdoing, but rejoices with the truth. Love bears all things, believes all things, hopes all things, endures all things." – 1 Corinthians 13:4-7
"Let your father and mother be glad; let her who bore you rejoice." – Proverbs 23:22-25
"But the fruit of the Spirit is love, joy, peace, patience, kindness, goodness, faithfulness, gentleness, self-control; against such things there is no law." – Galatians 5:22-23
Now there stood by the cross of Jesus His mother, and His mother's sister, Mary the wife of Clopas, and Mary Magdalene. When Jesus therefore saw His mother, and the disciple whom He loved standing by, He said to His mother, "Woman, behold your son!" Then He said to the disciple, "Behold your mother!" And from that hour that disciple took her to his own home. – John 19:25-27
And I am convinced that nothing can ever separate us from God's love. Neither death nor life, neither angels nor demons, neither our fears for today nor our worries about tomorrow—not even the powers of hell can separate us from God's love. No power in the sky above or in the earth below—indeed, nothing in all creation will ever be able to separate us from the love of God that is revealed in Christ Jesus our Lord. – Romans 8:38-39
Children are God's love-gift; they are heaven's generous reward. – Psalm 127:3