Prayer for Anxiety
On this page you'll find a list of bible verses and prayers for anxiety. Sadly, anxiety is something that is far too common in the life of many people. These prayers for anxiety can help you to get through a particularly stressful situation that could trigger your anxiety. A prayer for anxiety can help you to slow down the continuous stream of constant worry that you may experience and help you to focus on the steps that you can take to make that situation easier to manage. If you find yourself stressing and panicking over events and circumstances in your life, it's time to turn it all over to God. He is the only one who can truly ease the worries that you carry. Trust God with your worries and your fears. He is always with you and he will always be there for you.
Miracles Do Come True! Send Your Prayer to The Church of the Holy Sepulcher in Jerusalem:
Catholic Prayer for Anxiety
Almighty God, You know what I need before I even ask and You know how ignorant I am. Please release me from these anxious thoughts and help me see Your gifts. Aid me in reaffirming my faith so that I can serve You as You first intended. In Your Name, Amen.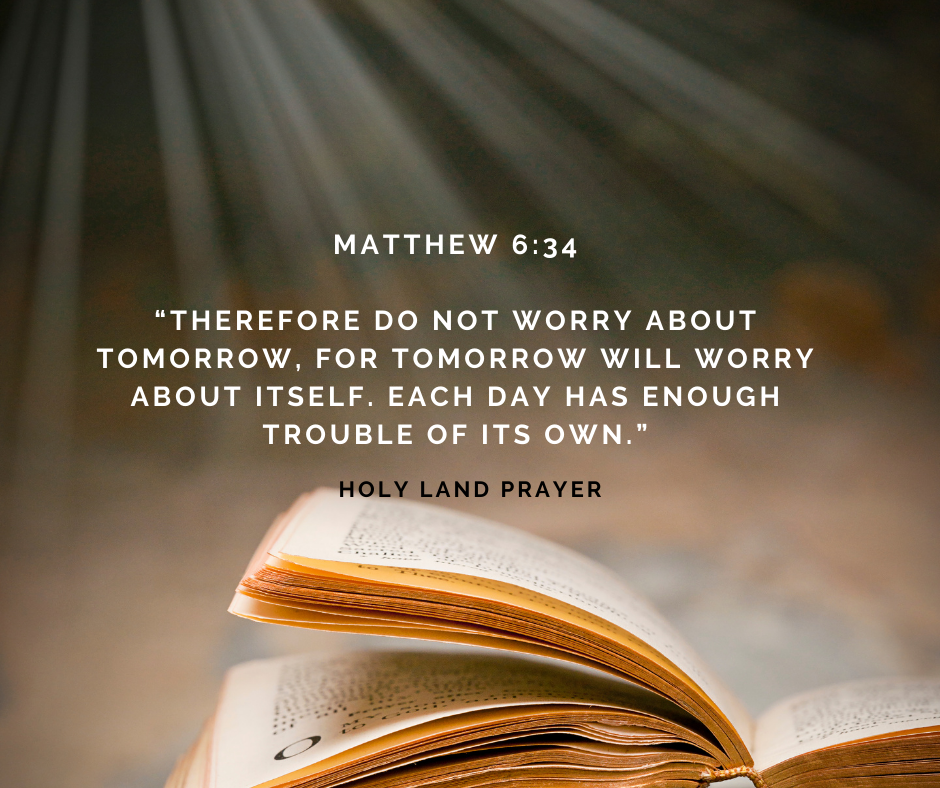 Prayer for Anxiety and Panic Attacks
Dear God, I come before You to lay my panic and anxiety at Your feet. When I'm crushed by my fears and worries, remind me of Your power and Your grace. Fill me with Your peace as I trust in You and You alone. I know I can't beat this on my own, but I also know that I have You, Lord, and You have already paid the ultimate price to carry my burdens. For this I thank you, Amen.
Prayer for Worry
Dear Lord, in this moment, I find myself struggling with worries. I know this is not Your will and that You wish me to lay my burdens at Your feet. I know I can turn my cares over to You, who have died on the cross to set me free. I choose to trust in You, Lord, to focus on You, and to leave behind my worries and my cares, as they are nothing in Your light. When I find myself falling to my knees, let it be in front of You, with Your name on my lips, dear God. You will ease my burden and let me live free. In Your Name, Amen.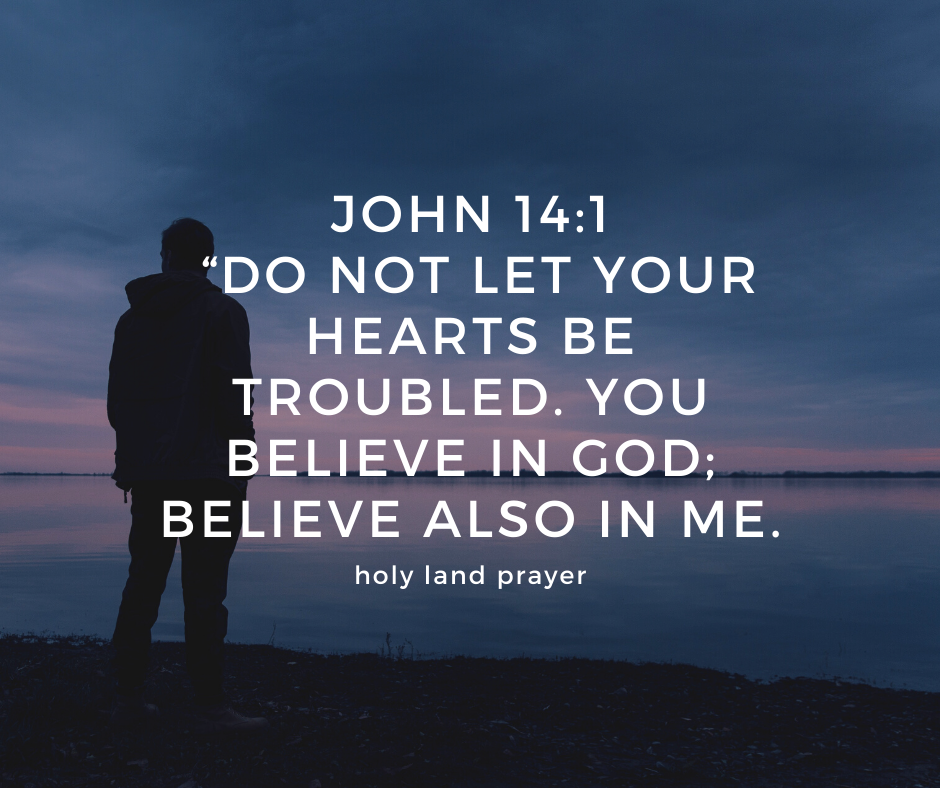 Prayer for Worry and Fear
Our Heavenly Father, today is a difficult one and I come to you as a broken and humbled servant. I'm unable to bear the burden of my worry and fear alone, and I turn to You to help me. Your sacrifice has set me free and I yearn to follow Your path, Lord. Help me live in Your grace. You have forgiven me and You have erased my cares. Everything I have is because of You and I ask that You help me trust in You, Lord. Amen.
Prayer for Relief
Lord, You know my heart and my innermost thoughts. You see the struggle within me, the battle between mind and heart. I beg of you, O Lord, release me from this anxiety. Let me bask in Your Holiness and remain calm, knowing that You are Lord and Savior. You died for my sins and You will not leave me alone in this dark place. I thank You for Your everlasting love, Amen.
Prayer for Anxiety from Depression
Dear God, the heaviness of the world weighs on me and while I know You are in charge and You have my best interests at heart, I am struggling. My worries and the worries of the world crush me and bear me to the ground. O Lord, help me understand that You are the one holding me up, and that You will prevail against this darkness in me. Deliver me from the Valley of Death. Your love can heal all and I ask that you lift me from this pit of despair and surround me in Your incredible love and light. Let me see You in everything, Lord, that I may rise above this, in Your arms, and serve You. In Your Name, Amen.
Prayer for Fear
Heavenly Father, I fall before you, pleading for Your understanding and forgiveness. I have faltered in my faith, Lord. I feel fear and anxiety where I should feel faith and strength in Your arms. Forgive me, Father, and banish these thoughts from my head. Sweep away the fears that threaten to overcome me and make me new again, in Your Holy Spirit. This I ask, Amen.
Verses from the Bible:
Fear not, for I am with you; be not dismayed, for I am your God. I will strengthen you, yes, I will help you. I will uphold you with my righteous right hand.
Isaiah 41:10
Trust in the Lord with all your heart and do not lean on your own understanding.
Proverbs 3:5
Who of you by worrying can add a single hour to your life? Since you cannot do this very little thing, why do you worry about the rest?
Luke 12:25-26
For God hath not given us the spirit of fear; but of power and of love.
2 Timothy 1:7
Cast all your anxiety on Him because He cares for you.
1 Peter 5:7
We can pray on your behalf by taking your anxiety prayer to the Church of the Holy Sepulchre, one of the holiest points on earth. Send us your personal serenity prayer and we will take it to the church, where a priest will say your prayer in this special and religious place. We will take photos of your prayer and lit candle and send them to you by email.