Prayer for Depression
When you're struggling with depression, you may feel as though you're struggling to find a purpose in life. It may feel as though you're in a black hole that you can never seem to get out of. However, when you take the time to say a prayer for depression, you may come to find that God is shining His holy light down upon. On this page you will find several prayers for depression that can help you to navigate through the darkest of situations. With God's help and undying faith, you will find a new calling and purpose in life.  Read these prayers out loud or in silence and take comfort in their powerful words.
Miracles Do Come True! Send Your Prayer to The Church of the Holy Sepulcher in Jerusalem: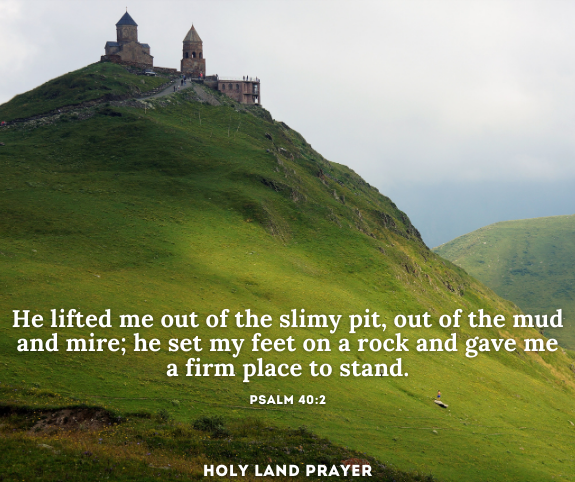 SHORT PRAYER FOR DEPRESSION
Dear Lord please help through this depression that I am struggling with.
AMEN
Another short depression prayer
Jesus please heal my anxiety and depression, I just want to be myself again to be happy and take care of my family.
PRAYER FOR A FRIEND'S DEPRESSION AND SEVERE ANXIETY
Please pray for my dear friend who is suffering from severe depression, anxiety, fear of being around any people, can't sleep or eat and doesn't think she will come out of it. She is currently taking medication for depression. she's been suffering for 10 years with depression with other medication but now it's not working.  She returned home and she's currently waiting to see a psychiatrist but there's a long wait.
Proverbs 12:25– Anxiety in a man's heart weighs it down (depression), but a good word cheers it up.
HEALING DEPRESSION PRAYER
Please pray, right away. She is depressed, possibly self-harming. Only 12, she is being lead into darkness by friends. Please pray she stays safe, finds Jesus, and joins Christian friends. Dear Jesus, please rescue her. You are the strong, Almighty One. Draw her to you. In Jesus' Name, Amen
PRAYER FROM DEPRESSION TO JOY
Dear God,
I pray that I live my life in joy.
Whatever is keeping me from the full expression of joy; I pray that it is spiritually removed, or that I can look beyond it, to discover the true beauty in my life.
I want to live more; I want to expand my awareness; I want to live in joy.
Help me dear God to realize this now.
Thank You, God.
In Jesus Christ's name, Amen.
PRAYER FROM DEPRESSION TO PEACE
Dear God,
Beginning now, I no longer feel depressed.
My depressed mood is cast out and replaced with your peace.
Tranquility permeates my being, soothing my emotions and filling my mind and heart with joyous serenity.
I accept your gift of peace.
I come to you, Dear God, and my mood is lifted.
I fully accept your peaceful presence, and I feel calm.
This moment is holy, for in this moment, I enter into your spirit of peace.
Thank you, dear God, for helping me to elevate my mood.
Thank you God for your priceless gift of peace. I will cherish it, and I promise to share it with others.
In Jesus Christ's name, Amen.
Psalm 31:22,24 – You heard my cry for mercy when I called to you for help… Be strong and take heart, all you who hope in the Lord.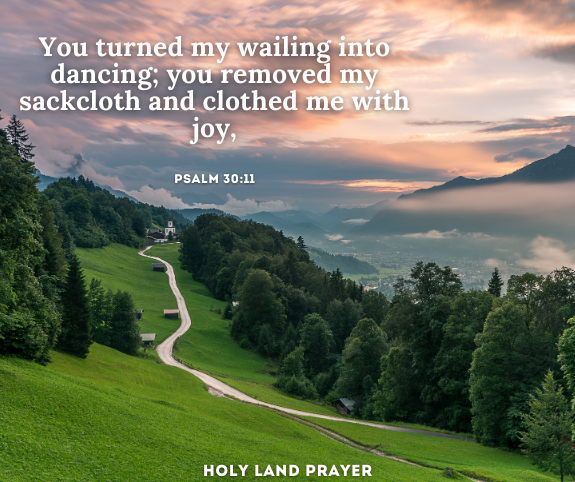 UPLIFTING PRAYER
Dear God,
I come to you in my hour of need. I ask you to touch my mind and uplift my thoughts, change my seeming realities that I'm thinking about my life, change my opinion of what is and what can be.
God, I ask that you to give me a sense of well being again. I pray that you help me find my smile, both on my face and in my soul. God I cannot do this by myself, so I turn to you, and I surrender.
In Jesus Christ's name, Amen.
Psalm 34:18, 19 – The LORD is close to the brokenhearted and saves those who are crushed in spirit. (19) A righteous man may have many troubles, but the Lord delivers him from them all.
Psalm 55:22 – Cast your cares on the Lord and he will sustain you; he will never let the righteous fall.
Psalm 37:23-24 – If the Lord delights in a man's way, he makes his steps firm; though he stumbles, he will not fall, for the
Isaiah 26:3-4, Thou wilt keep him in perfect peace, whose mind is stayed on Thee: because he trusts in Thee. Trust ye in the LORD forever: for in the LORD JEHOVAH is everlasting strength.
Psalm 126:5 – Those who sow in tears will reap with songs of joy.
DISTURBED PRAYER QUOTE
O Christ Jesus,
when all is darkness
and we feel our weakness and helplessness,
give us the sense of your presence,
your love, and your strength.
Help us to have perfect trust
in your protecting love
and strengthening power,
so that nothing may frighten or worry us,
for, living close to you,
we shall see your hand,
your purpose, your will through all things.
-St. Ignatius of Loyola 
LIFT ME UP PRAYER
Dear God,
I pray that you will lift me up. Lift me up so I can get on with my life. I do not know where to turn, God, so I ask you to work through me and to attract to me a life that will be everything that I need for sustained happiness and fulfillment. I may not know what that is, God, but I trust that you do and that gives me hope. It also gives me hope that you can come through me, touch me, and uplift me.
I give thanks, God, that this is now occurring in my life, and I decree that it is so.
In Jesus Christ's name, Amen.
HEAL HURT FEELINGS
Dear God,
I pray that you will help me get beyond feeling weighed down by the burden of hurt feelings of the past.
Help me to get beyond yesterday's upset thoughts.
I pray for healing.
I know that nothing can withstand the healing power of God's love.
I open my heart to God's love, and I bask in the glow of Divine light and understanding.
I pray for healing in God's love today.
In Jesus Christ's name, Amen.
PRAYER TO RELEASE FEELINGS OF SADNESS
Dear God,
I release all concerns and pray that with your help, all gloominess will be removed.
I release feelings of sadness, feel your powerful presence enfold me, and give thanks for your good that is governing every situation in my life.
I willingly let go and let God because I know that each time I do, I am opening the door to endless possibilities and complete joy.
Help me lift my thoughts, Dear God, and feel the assurance of your presence.
In Jesus' name, Amen.
HELP ME MOVE FORWARD, GOD
Dear God,
I ask you to help me cast out feelings of hopelessness, sadness, and frustration and help me move forward.
I know you are beside me.
I feel your surrounding comfort, understanding, and unconditional love, wrapping around me, like a blanket, calming my fears and lightening my heart.
Thank you, Dear God, for always being there for me and with me, each and every day.
I pray that I am able to release the sadness I feel and enjoy the adventure of the journey.
In Jesus Christ's name, Amen.
PRAYER FOR THOSE COPING WITH DEPRESSION
Dear Lord, you are our refuge in good and in bad times.
In your infinite mercy, bring peace and comfort to those of us who face days sometimes filled with pain and depression.
Help us to realize that through you there is joy and the promise of lasting peace.
Help us through the rough times.
Walk before and beside us so that we may walk in your footsteps and reach out to you in our journey on this earth.
Help us to focus on our blessings rather than our misfortunes, dear Lord.
Thank you for hearing and answering our prayers.
Amen
BIBLE VERSES:
Deuteronomy 31:8 – The Lord himself goes before you and will be with you; he will never leave you nor forsake you. Do not be afraid; do not be discouraged.
Psalm 145:14 – The LORD upholds all those who fall and lifts up all who are bowed down.
Psalm 62:5 – Find rest, O my soul, in God alone; my hope comes from him.
Isaiah 35:10 – And the ransomed of the Lord will return. They will enter Zion with singing; everlasting joy will crown their heads. Gladness and joy will overtake them, and sorrow and sighing will flee away
Isaiah 40:31, But they that wait upon the LORD shall renew their strength; they shall mount up with wings as eagles; they shall run, and not be weary; and they shall walk, and not faint.
Isaiah 53:4 – Surely he took up our sicknesses and carried our sorrows.
Mark 9:23 – Everything is possible for him who believes.
Romans 15:13 – May the God of hope fill you with all joy and peace as you trust in him, so that you may overflow with hope by the power of the Holy Spirit.
Philippians 4:6-7 – Be anxious for nothing, but in everything by prayer and supplication with thanksgiving let your requests be made known to God. And the peace of God, which surpasses all comprehension, will guard your hearts and your minds in Christ Jesus.
Psalm 147:3 – He heals the brokenhearted and binds up their wounds.
Psalm 143:7-8 – Answer me quickly, O Lord; my spirit fails. Do not hide your face from me or I will be like those who go down to the pit. Let the morning bring me word of your unfailing love, for I have put my trust in you. Show me the way I should go, for to you I'll lift up my soul.
Psalms 9:9 – The Lord is a refuge for the oppressed, a stronghold in times of trouble.