Prayer for Strength
Since you are made in the image and likeness of God, strength is a special gift that He has already bestowed upon you. However, if you're grappling with something particularly challenging in your life, a prayer for strength can help to give you the peace of mind that God is with you even in the most difficult of times. We may come across times in our life where we are tested in body, mind and spirit. On this page you'll find powerful prayers for strength. Life is tough as it is but these prayers will strengthen your body mind a soul to move forward and be close to God. Whether you take the time to say these prayers for strength for yourself or for a loved one, you will be filled with the comfort and assurance that God is there with you and for you.
We will print and place your prayer request on the Stone of Anointing; the place where Christ' body was laid down after being removed from the crucifix and prepared for burial.
Prayer for the Day for Strength
I'm praying that you give me strength, God.
Open my spiritual eyes to see Jesus and renew my strength and give me new inspiration.
Amen
Prayer for Strength and Hope
Please pray for his physical strength to return like it was before
Please pray for his strength & appetite to return and for the Holy Spirit to heal him from all cancer and all sickness.
Please pray for the immunotherapy to work and get rid of his cancer and that God gives him hope and strength to get through this.
Please pray he knows he's loved my many. Amen.
Prayer for Strength and Comfort
I know I am weak Lord, so I will allow you to carry me through this valley.
I struggle to think clearly, so I depend upon your living word to lift me.
I feel such darkness around, so I look to your light.
I walk with a heavy heart, so I will give you each burden.
I wonder if my heart can take the strain, so I rest in your love and peace.
I light a candle tonight to remind me of the warm glow of your hope in dark places.
Amen.
Prayer for Strength and Health
Prayer for strength for my sister and her family. She is having lung surgery and may have cancer. Her sons are battling mental illness and stress and her husband is in the verge of a nervous breakdown. Please God give them strength and healing during this difficult time.
She also suffered from depression and anxiety and has nodular melanoma in the past. She has strong faith but is struggling to hold on through all this.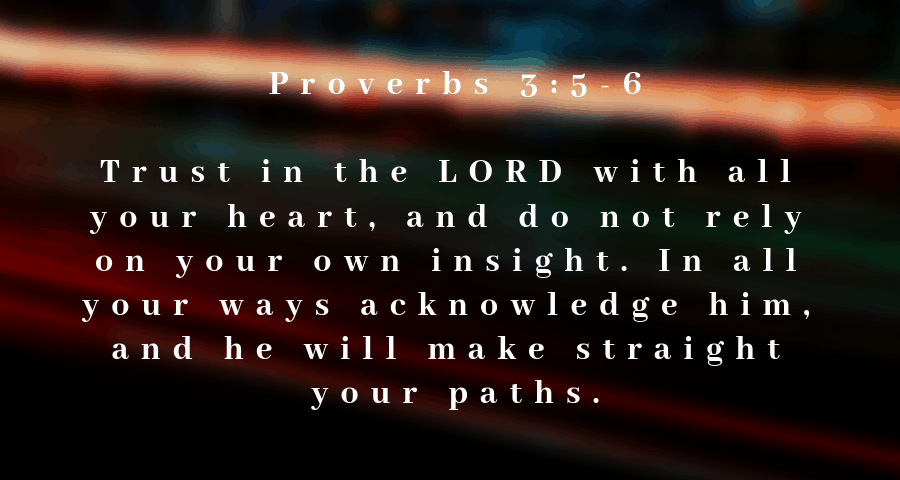 A Prayer for Strength and Patience
I need to give out so much more than I can give alone.
I need the strength that comes from you, Almighty graceful one.
I need the strength of wisdom, so that just like a tree,
I can grow roots deep in you that others do not see.
I need the strength of gentle peace, so that just like the sea,
I can rise and fall each day and lead others gently onwards.
I need the strength of steady love so that just like wind,
I can blow or hold my breath with patience deep and kind.
I need to give out much more than I can give alone.
I need the strength that comes from you, Almighty graceful one.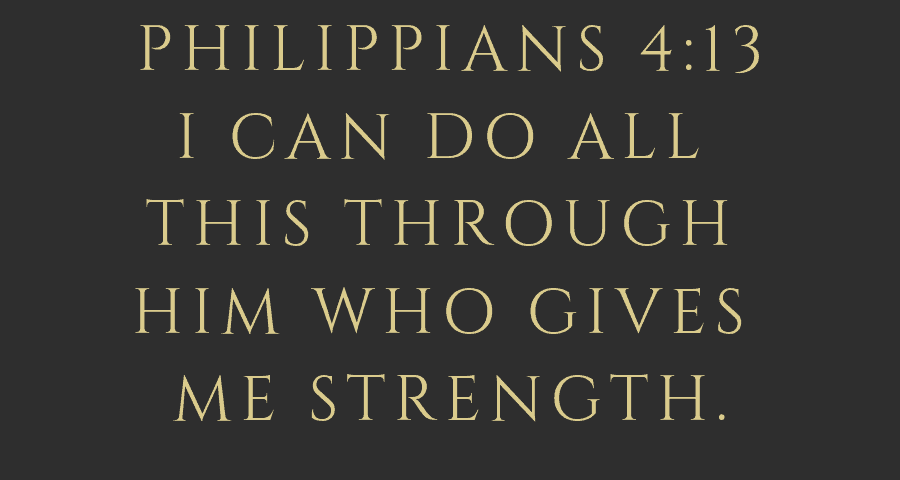 Praying for Strength, Wisdom and Courage
Dear God I come to you for strength—strength of body, strength of mind and strength of soul. I feel the infilling of your Spirit. I feel the assurance of your upholding presence. Thank you, God, for strength.
Dear God I come to you for wisdom—wisdom to know what I should do, wisdom to choose the course that means growth and understanding. Thank you, God, for wisdom.
Dear God I come to you for courage—courage to face every experience, courage to stand strong and firm in the midst of situations that require much of me. Thank you, God, for courage.
Dear God I come to you for serenity—serenity of heart and spirit. Bless me with your untroubled Spirit of peace. I feel your calming touch upon my heart. I feel your love enfolding me. Thank You, God, for serenity.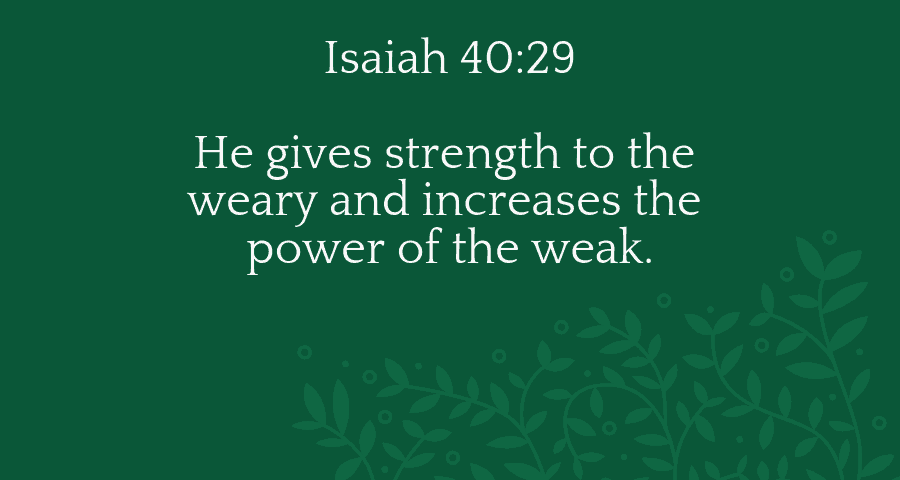 God, Give Me Strength
I pray that the desires of my heart lead me to a happy and fulfilling life.
I pray that I am free of tendencies and habits that do not contribute to my well being.
Dear God I ask you to give me the strength needed to put aside unwanted habits and tendencies.
As I pray, I affirm the truth of the overcoming of God's Spirit within.
I feel strong and stable.
I become a master of my thoughts, feelings, and actions.
I accept the heritage of complete freedom over my former self.
Dear God with your help I live in freedom and in accord with my best self.
In Jesus Christ's name, Amen.
Colossians 1:10-12 – We pray that you'll have the strength to stick it out over the long haul…Strength that endures the unendurable and spills over into joy…Strong enough to take part in everything bright and beautiful that the Father has for you.
Prayer for Strength to Succeed
Lord, I come to you today to ask for affirmation.
I have done all things and stayed away from all the food I am not supposed to have.
Bless me, Father, for more strength to keep it this way.
Give me the grace to be stronger and encourage me to keep pushing on.
With you, my God, nothing is impossible.
I believe that I can do all things through Christ who strengthens me.
Thank you, Father for listening to my plea.
I pray this with all your angels. Amen.
Luke 1:37 – For nothing is impossible with God.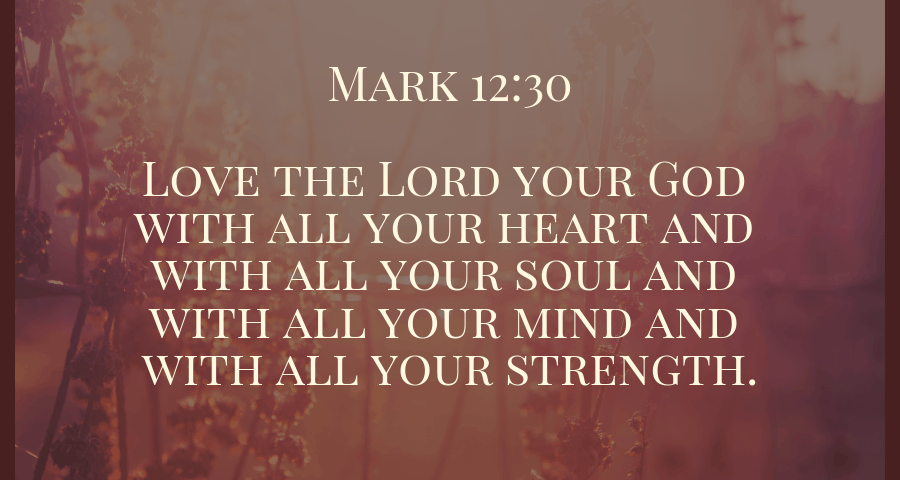 Prayer for Strength and Hope
Holy and gracious God,
Thank you for the fact that no matter where I am, you are with me.
When I make decisions, you are there to comfort me.
God I pray that today you be with me each second.
I am struggling with everything right now, and I pray that you give me the hope to go on. Please give me hope and purpose so I have a goal to achieve.
Please help me as I uncover your will for my life, and give me the strength to take steps in the right direction.
I know you have a purpose for me.
Reveal it to me and help me to have the strength required to overcome my shortfalls and insecurities.
Please be with me and help me.
In your Son's holy and precious name I pray, Amen.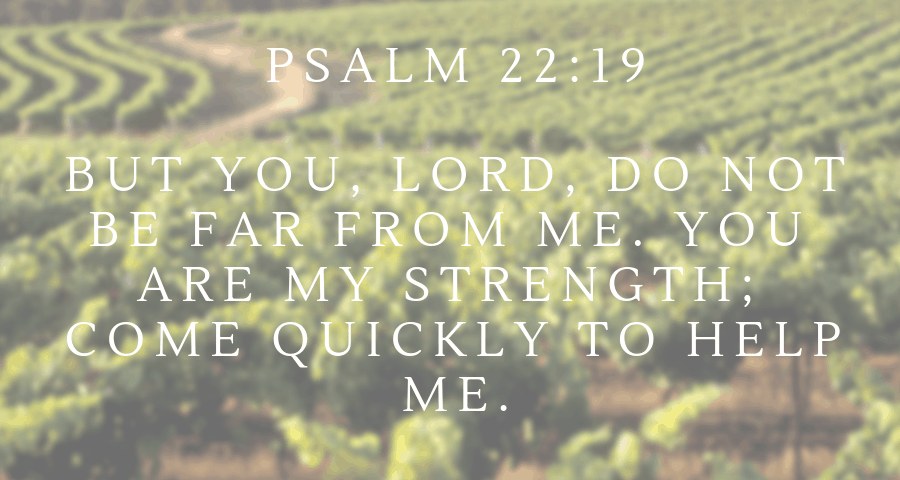 Strength to Overcome Daily Obstacles
Lord, thank you for your promises to never leave or forsake me. Please be with me this day, help me to overcome obstacles and never hesitate to remember that you are with me. Amen.
Prayer for Strength
Righteous God, I need your strength today and every day. Of myself, I can do nothing, but I can do all things only through Jesus Christ, Who will strengthen me. I do need this strength almost every day, especially the older I get. You can uphold me by your righteous right hand, and only by your Spirit can I endure. When my own strength fails, yours takes over, and I thank you for having access to you through Jesus Christ, in whose precious name I pray. Amen.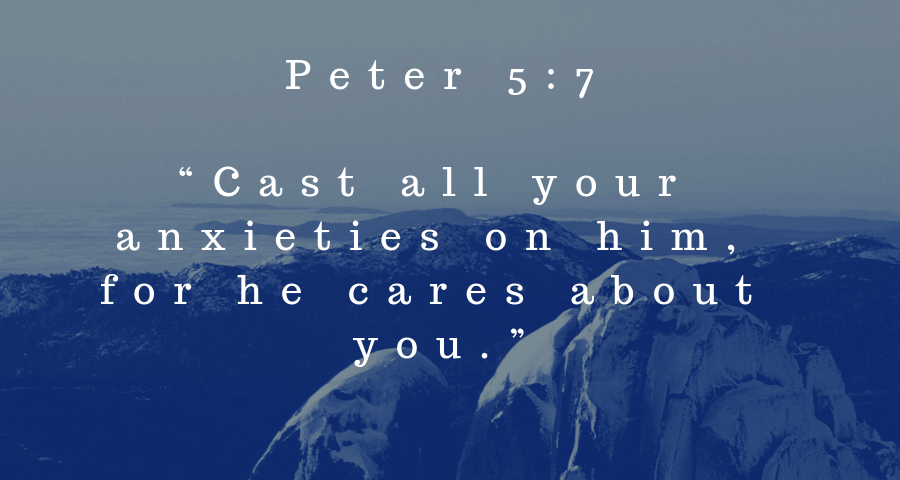 Hold my Hand in Weakness
Lord God, you are my strength. Hold my hand in my weakness and teach my heart to fly. With you, there's nothing to fear, nothing to worry about. Hold me tight in your embrace, so that I can be stronger than the challenges in my life. Amen
Bible  Verses About Strength
Psalm 107:28-30 – Then they cried to the Lord in their trouble, and God delivered them from their distress. God made the storm be still, and the waves of the sea were hushed. Then they were glad that the waters were quiet, and God brought them to their desired haven.
Joshua 1:9 – Have I not commanded you? Be strong and courageous. Do not be terrified; do not be discouraged, for the Lord your God will be with you wherever you go.
Psalm 28:8 – The Lord is the strength of his people; he is the saving refuge of his anointed.
Isaiah 41:10 – Fear not, for I am with you; be not dismayed, for I am your God; I will strengthen you, I will help you, I will uphold you with my righteous right hand.
2 Corinthians 12:9-10 – My grace is sufficient for you, for my power is made perfect in weakness. Therefore I will boast all the more gladly of my weaknesses, so that the power of Christ may rest upon me. For the sake of Christ, then, I am content with weaknesses, insults, hardships, persecutions, and calamities. For when I am weak, then I am strong.
Isaiah 40:31 – They that wait upon the Lord shall renew their strength!
Deuteronomy 31:8 – The Lord himself goes before you and will be with you; he will never leave you nor forsake you. Do not be afraid; do not be discouraged.