Prayers for Discernment
Hearing the word "Discernment", the first thing that comes to mind is being a good judge of what is right and what is wrong. But for Christians, it's not as simple as that. Nowadays, the lines between what is right and wrong have long since been blurred.
This is why we need to call in extra help. And there's really nobody else than God, who's always kept up with everything you. In
Matthew 7:7, He says "Ask and it will be given to you; seek and you will find; knock and the door will be opened to you"
. That bible verse, despite its popularity, is most often than not, ignored. Do not make the same mistake. Any decision that you have, whether it's for your relationship, education, or even general decisions, you should seek the answers to it. From experience, God provides the most ingenious and simplest of solutions to any problem, big or small. So seeking guidance to these issues is a simple principle that we must all learn to make a habit of. To that, we've written prayers that touch each and every one of us (Christian or otherwise). "Do not ever forget to ask things from God. Difference between us and Him is that He has been around long before the problem and He will be available after. Move with the winning team always".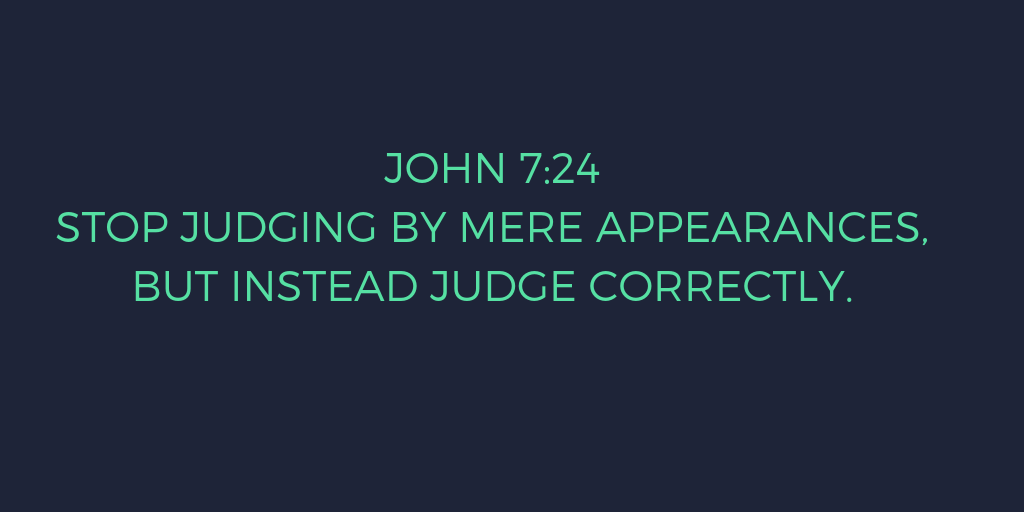 Prayer for Discernment in Relationship
Lord, only You fully understands the concept of love. You've practically shown us just that for eternities. So I come before You today and I ask that You give me the insight to deepen/mend my relationship with SO (significant other's name). Give me the strength to handle his/her behavior no matter how infuriating they get. And also the patience to make sound decisions in this relationship. I thank You for providing a shoulder to always lean on, now and forever more. In Jesus Name I pray.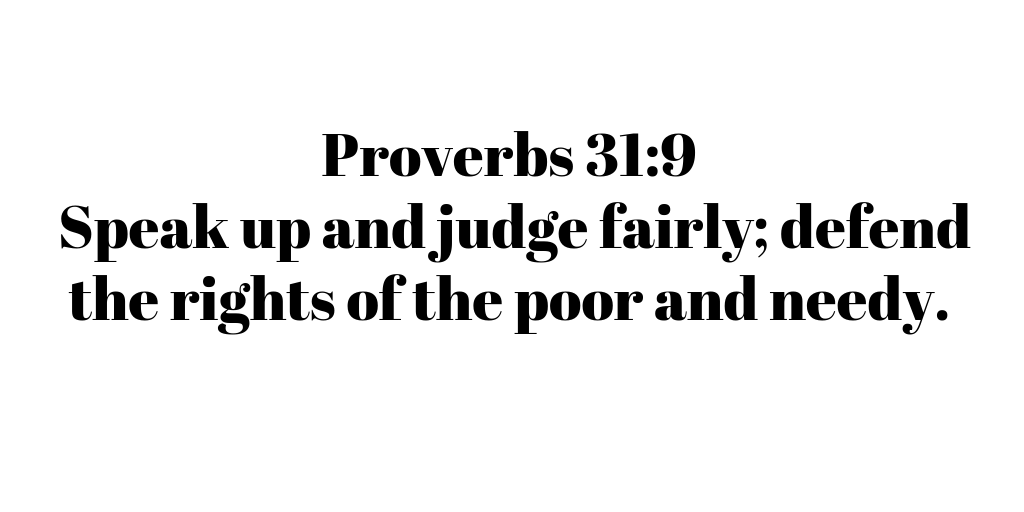 Prayer for Discernment of Marriage
Oh God above, I stand before You to
ask for wisdom
about my marriage. I'll be moving into an unknown territory and naturally, I have doubts and thus, questions. Is he/she the right choice and most importantly, do I have Your consent over my choice? Father, I place everything in Your hands to decide because You own my life and know what's best. Thank You oh Lord, and In Jesus Name I pray.
Prayers for Discernment and Decision Making
In Exodus 3:14, Your words, "I Am That I Am" calls out to me. You are the past, present, and future; and so, You have already seen the outcome of all of the decisions that I can make now. God, I just ask that You help me make the best one. I thank You for listening oh Lord.
Prayer for Guidance and Discernment
Father, today is a new day and thus, a very different experience from last time. So I ask that you guide and help me be a better judge of all situations, tasks, and decisions that I'll meet today. Lord, always pick the best for me, regardless if I'm working or playing with my loved ones. Thank You for answering my prayer—and In Jesus Name I pray.
Pray this discernment prayer every day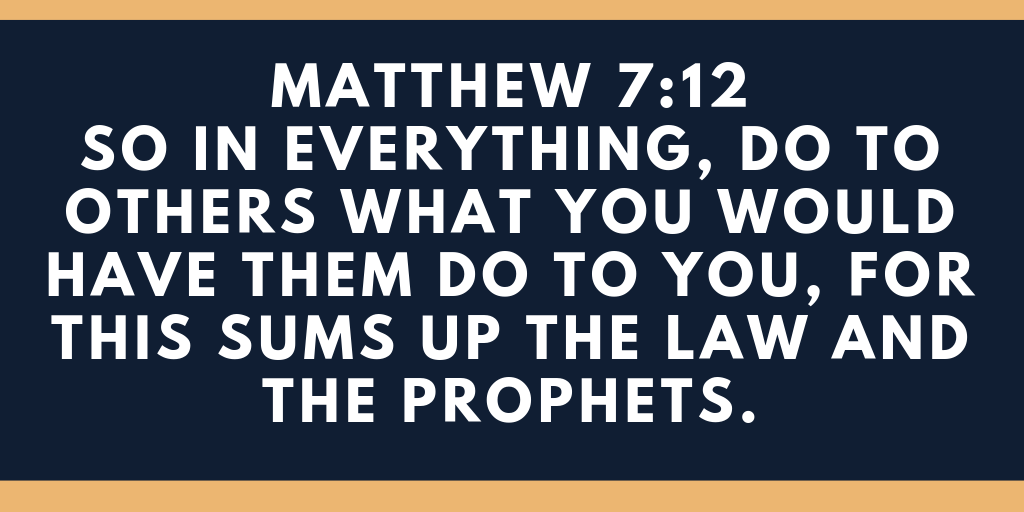 Prayer for Help with Problems
Lord God, I come before You now to request your divine intervention in my life. This is a battle that I cannot fight alone, seeing as my previous attempts led me here. So I'm here today to ask that You teach me how to solve these problems. Only You know the safest answers to all of them and I pray that You walk me through each. Thank You for always being with me God, Amen.
Prayer for Divine Wisdom
Father above, I'm here to ask some things from You. I ask for patience to wait for Your insights into problems and situations that'll arise around me. Lord, never allow me to commit to impatience and face the consequences of not applying deep wisdom. I thank You my God, and In Jesus Name I pray. 'The Fear of the Lord is the Beginning of Wisdom' – Proverbs 9:10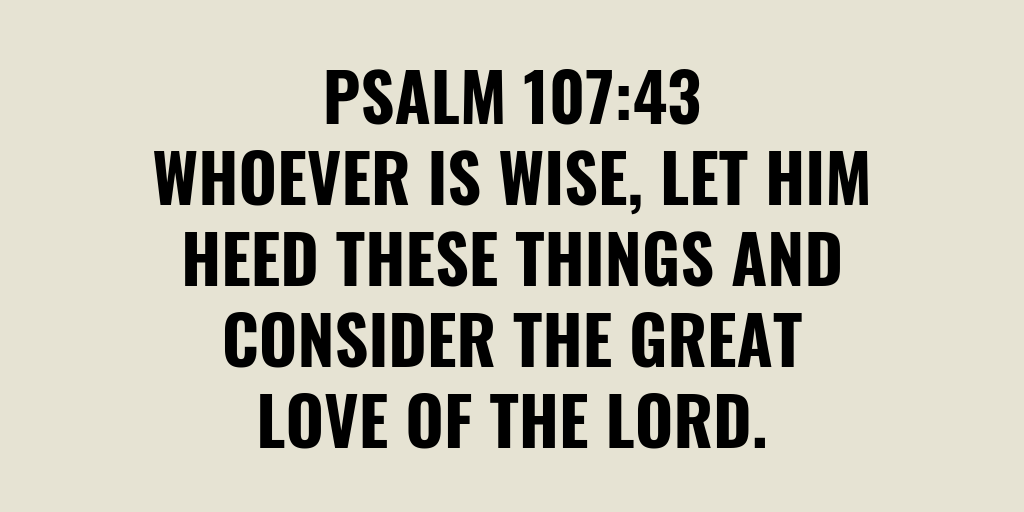 Prayers to God for Strength
Grant me Lord, the strength to successfully go through the solutions that I find. Any issue, task, or milestone I want to handle, Father give me more than enough power to see any one of them through. Teach me not to give up and instead persevere oh Lord. Amen.
More Verses from the Bible About Discernment
Hosea 14:9
– Whoever is wise, let him understand these things; Whoever is discerning, let him know them For the ways of the LORD are right, And the righteous will walk in them, But transgressors will stumble in them.
Job 6:30
– Is there injustice on my tongue? Cannot my palate discern calamities?
Proverbs 15:21
 – Folly is joy to him who lacks sense, But a man of understanding walks straight.
Hebrews 5:14
– But solid food is for the mature, who because of practice have their senses trained to discern good and evil.
Psalm 119:66
– Teach me good discernment and knowledge, For I believe in Your commandments
Recently, we heard an inspiring story from a fellow believer, John, who reached out to share his miracle with us:
"My prayers came true! My dad was healed from stage 4 prostate cancer after submitting my prayer request. Glory to God! Your service brought me closer to Jesus Christ, making me feel his love and grace."
Such stories remind us of the power of faith and prayer, and how our collective spirituality can make a profound difference.
What happens when you submit your prayer?
We will personally deliver your confidential prayer to the Church of the Holy Sepulchre in Jerusalem.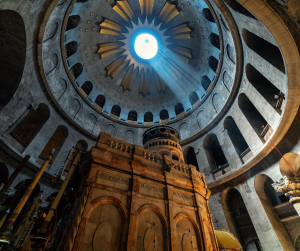 We will place your prayer on the Stone of Anointing; the place where Christ' body was laid down after being removed from the crucifix and prepared for burial.
We will light a candle on your behalf foot steps away from the Tomb of Jesus.
You will receive an email with photos of your printed prayer on the Stone of Anointing.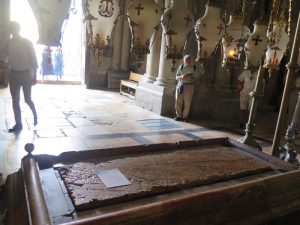 In the unlikely event that you are not completely satisfied with our service, please remember we offer a guaranteed refund, no questions asked. We are dedicated to ensuring your spiritual journey with us is fulfilling and meaningful.
We will print and place your prayer request on the Stone of Anointing; the holiest place where Jesus' body was laid down after being removed from the crucifix and prepared for burial.

You will receive photos of your prayer by email shortly after.