Regardless of your religion and the depth of your faith, there are several ways that you can pray to God. Any prayer request that you make are sacred in your relationship with God. If you find yourself confused when it comes to how to pray to God, here are a few ways that you can continue to develop your relationship with God through prayer. Here are some examples of how to pray to God:
We will print and place your prayer request on the Stone of Anointing; the place where Christ' body was laid down after being removed from the crucifix and prepared for burial.
Go to mass
When you go to mass or you

request a mass

on behalf of your special prayer intention, you will have a unique opportunity to improve your connection with God. You will have a wonderful opportunity to pray to God during mass and will immersing yourself in the faith that you will likely feel from those around you during the service. 


Pray in the morning or before bed
Taking the time to say a

morning prayer

or a

prayer before bed

is a wonderful way to connect with God. Before you get out of bed in the morning and can say something as simple as, "Thank you God for giving me another day of life". As you get into bed at night and before you drift off to sleep you can say, "Dear God, thank you for keeping me safe throughout the day. These are very easy steps that you can take when it comes to how to pray to God. 
Be conscious of taking time to pray throughout your day
Taking time throughout the day to pray

daily prayers

can completely change your focus when it comes to how to pray to God. You can be conscious of stopping during your work day and connecting with God to show your gratitude. You can opt to take a walk during your lunch break and have a talk with God.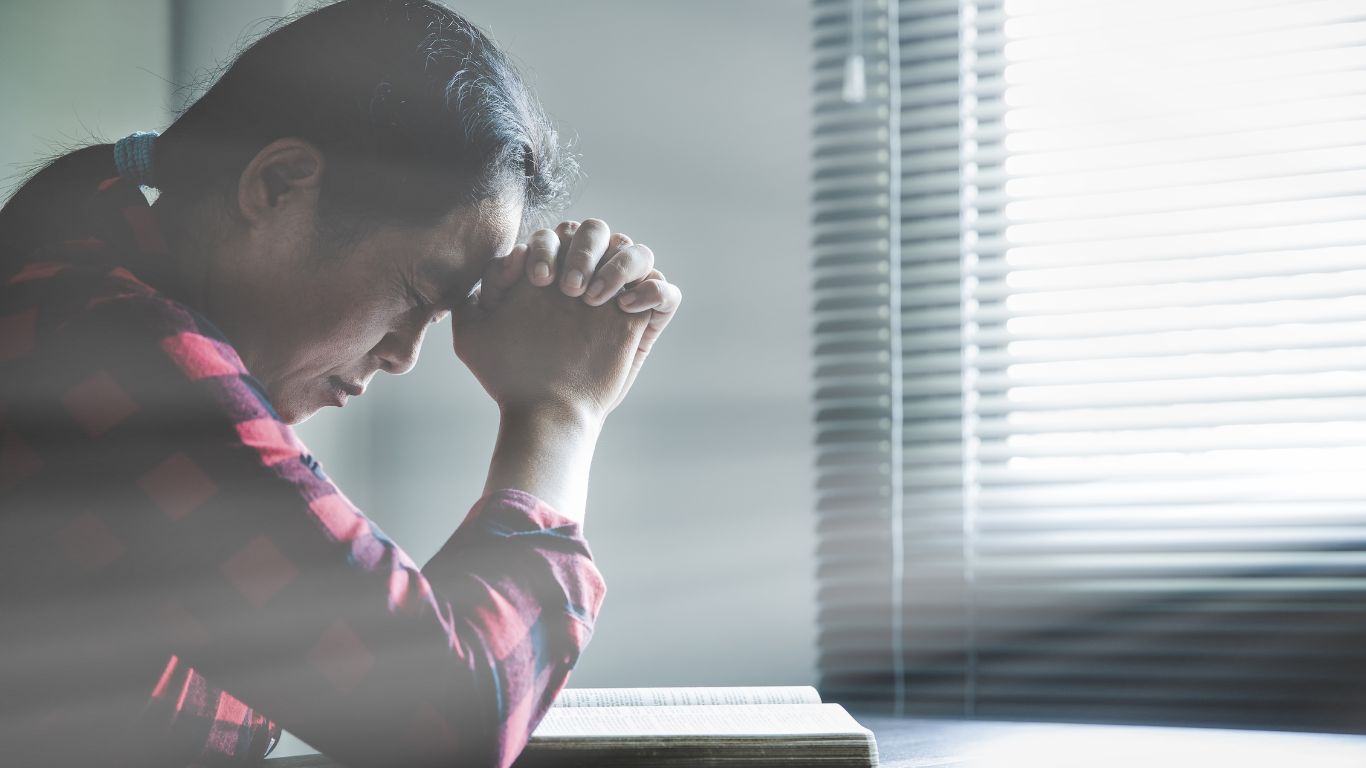 There are many Christians who feel as though they are able to develop their prayer life through looking to the Bible for inspiration. If you fall into this category, there are several bible quotes that you can use if you're searching for ways on how to pray to God: 
Philippians 4:5-7
"Let your reasonableness be known to everyone. The Lord is at hand; do not be anxious about anything, but in everything by prayer and supplication with thanksgiving let your requests be made known to God. And the peace of God, which surpasses all understanding, will guard your hearts and your minds in Christ Jesus."
Colossians 4:2
"Continue steadfastly in prayer, being watchful in it with thanksgiving."
James 5:13


"Is anyone among you suffering? Let him pray. Is anyone cheerful? Let him sing praise."
Prayer to God for Healing
If you're suffering from some type of ailment in your life and find yourself confused regarding how to pray to God, saying a prayer to God for healing provides you with an excellent opportunity to make a connection with God. You can say a prayer to God for help when it comes to healing from something that you're suffering with in your life. Here is an examples of a powerful prayer for healing: 

Dear God, 
I know that I'm struggling to find ways to pray to you. However, I know in my heart that you will be with me in my time of need. Please send your holy spirit down on me and provide me with the grace to know that you are with me and that you will heal my ailments. Let your will be done. Amen.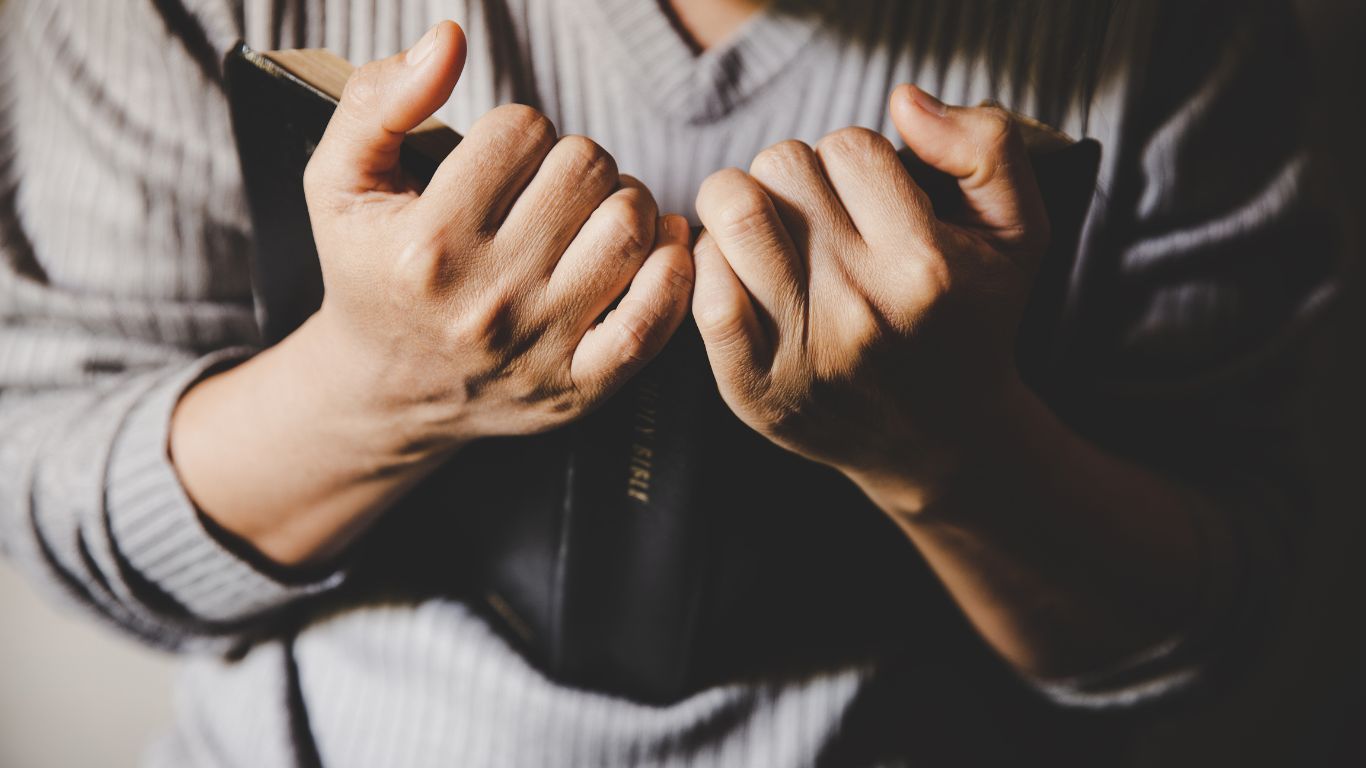 Prayer to God for Strength
Strength is something that every person needs at some point in their life. Regardless of whether you're going through a difficult time in your life and you need to pray to God for strength or you feel as though you  haven't been strong enough in your life in general, a prayer for strength can help to give you the inspiration that you need to take certain steps in your life. If you need your own inspiration for a strength prayer, here is an example that you can use: 

God, 
Help me to restore my strength in every way possible. Physically, emotionally and spiritually, I feel as though I'm struggling. Please hear this prayer as a way to restore and improve my strength and enhance my faith in you. Amen.
There are several reasons why a person may need to say a prayer to God about love. For example, if your relationship has been impacted by infidelity or you feel as though you're ready to take steps to find your soulmate, you can say a prayer to God about love. Similar to other types of prayers, your love prayer is something that can be straightforward and completely unique to you. Here is an example of a prayer to God about love: 

Heavenly Father, 
Please give me the guidance that I need to navigate through the struggles that I may be having in my love life. I know that you always know what is best for me and please help me to find the path that I need to take to find a love that helps to bring me closer to you. In your name I pray, Amen.