Did you know that you could have nuns – dedicated servants of God – praying for you or your loved ones? Welcome to the beautiful and profound world of a nun's prayer request. In this post, we'll dive deep into this spiritually enriching practice, explaining its significance and how you can request prayers from nuns.
As believers, we often turn to prayer in times of need. The Bible encourages us to "pray without ceasing" (1 Thessalonians 5:17), and it is this continuous communion with God that nuns practice daily. When you make a prayer request to a nun, you're entrusting your worries, hopes, or gratitude to a community that has devoted their lives to prayer and contemplation.
We will print and place your prayer request on the Stone of Anointing; the place where Christ' body was laid down after being removed from the crucifix and prepared for burial.
What is a Nun's Prayer Request?
A nun's prayer request is a longstanding tradition within the Catholic Church where individuals can ask nuns to include specific intentions or concerns in their prayers. This could range from prayers for healing, guidance, protection, to even prayers of thanksgiving. It's not about outsourcing prayer but rather expanding the circle of prayerful support.
Let's take an example. Suppose you have a friend going through a tough time with health problems. You've been praying for them, but you also feel the need for more spiritual support. By submitting a prayer request to a convent, you're inviting a whole community of faith-filled women to pray with you, reflecting the Biblical idea that "where two or more are gathered in my name, there am I with them" (Matthew 18:20).
How Can I Submit a Prayer Request to Nuns?
Submitting a prayer request to nuns has become easier in our digital age. Many religious communities have online platforms where you can submit your prayer intentions. It's as simple as visiting their website, locating the prayer request section, and filling out a form.
In some cases, you might prefer to write a letter detailing your prayer request and mail it to the convent. There's something profoundly touching about taking the time to write your concerns or thanksgiving down, knowing it will be held in prayer by a community of nuns.
The Profound Impact of a Nun's Prayer
Remember, when a nun receives your prayer request, it becomes part of their daily prayer life. It is prayed over in solitude and in communal worship. It's also worth noting that these prayers are confidential, respected with the sacredness they deserve.
In moments of fear or uncertainty, it can be comforting to recall the words of Philippians 4:6-7: "Do not be anxious about anything, but in every situation, by prayer and petition, with thanksgiving, present your requests to God. And the peace of God, which transcends all understanding, will guard your hearts and your minds in Christ Jesus."
In essence, a nun's prayer request is an invitation to share burdens and joys, a reminder that no one is alone in their journey. The next time you feel called to request a prayer, consider reaching out to a community of nuns. Know that your intentions will be held in prayer, cradled in the heart of a community dedicated to serving God through prayerful intercession.
The Tradition and Ritual of a Nun's Prayer Request
The tradition of nuns praying for specific intentions is steeped in the belief of the power of intercessory prayer. These devoted women live out the Biblical instruction from James 5:16: "Therefore, confess your sins to one another and pray for one another, that you may be healed. The prayer of a righteous person has great power as it is working."
Prayer is at the core of a nun's daily routine. Each day begins and ends with prayer, creating a rhythm of devotion that interweaves through all their activities. Your prayer requests aren't just read and forgotten. Instead, they become an integral part of this sacred rhythm, enriching the community's dialogue with God.
Follow-Up After a Prayer Request
Once you've submitted your prayer request, what comes next? Generally, the religious community receives and records the prayer request. While some communities may send you a confirmation message, the follow-up process may vary from one community to another.
Nevertheless, be assured that your prayer request is being held in the heart of the community, included in both communal and individual prayer times. It's a comforting thought, isn't it? To know that, regardless of the time or the day, your prayer intention is being lifted up by a community of faith. This connection harks back to Romans 12:12, which reminds us to "Be joyful in hope, patient in affliction, faithful in prayer."
A Final Word on Nun's Prayer Request
Submitting a prayer request to a community of nuns allows you to share your burdens, worries, hopes, or joys with those who have dedicated their lives to prayer and service. It's a deeply personal and spiritual way of ensuring your intentions are being lifted in prayer, just as Ephesians 6:18 encourages us to do: "And pray in the Spirit on all occasions with all kinds of prayers and requests. With this in mind, be alert and always keep on praying for all the Lord's people."
Popular Prayer Requests for a Nun
In February, as part of the prayer intentions of the Holy Father for 2022, Pope Francis made a request that people around the world make a special nuns prayer request as well as say prayers for men consecrated to holy life Some of the popular prayer request for nuns that you can use in your daily prayer intentions include: 
Lord of Unfailing Love, Thank You for the women of the world. Thank You for the mothers, sisters, grandmas, aunts, friends, and neighbors. Thank You for the community of sisterhood, that raises young girls to find a place in Your beautiful kingdom. Thank You for teaching us to be kind, daring, and faithful servants of God. Please surround us in wisdom and capability. Please continuously remind us of our glorious community under Your holy presence. We love You. In Jesus' name, Amen.

 

Heavenly Father, in your wisdom you have called certain women and men to a life of special consecration so that in prayerful observance of a lifestyle of poverty, chaste celibacy and obedience, they might be witnesses to us that as St. Paul says, "our true citizenship is in heaven." Give them, Lord, the grace of joy and perseverance in their holy vocation. We ask this through Christ, our Lord.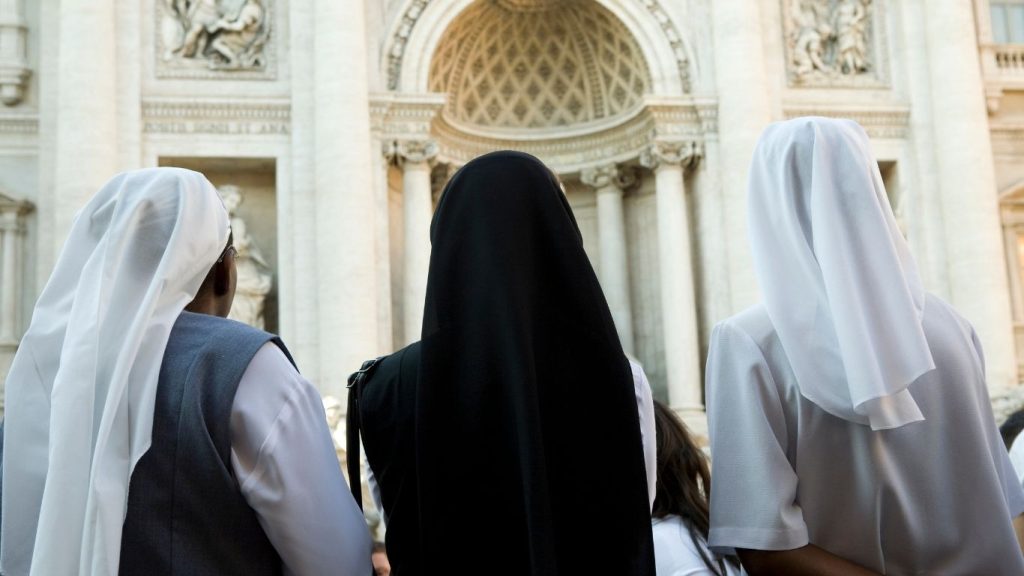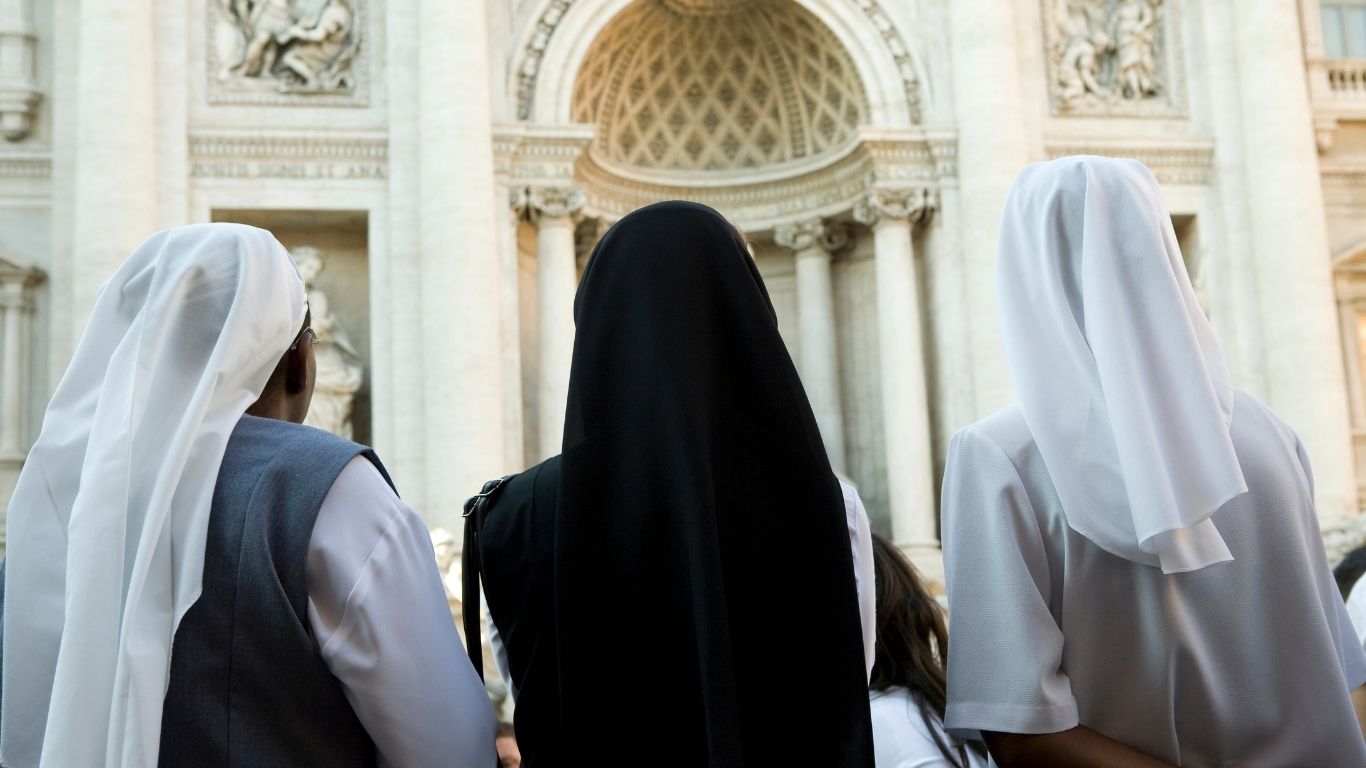 Options for a Nuns Prayer Request
There are countless ways to pray for nuns in your nuns prayer request. Whether you opt to pray these special intentions in a prayer group or on your own, if you find yourself struggling to come up with the right kind of prayer for a nun, here are some of the options that you have: 
Prayer Request for Catholic Nuns
Do you have Catholic nuns that are part of your congregation? Oftentimes, you will find that Catholic nuns are a key aspect of the every day in and out running of the church. Therefore, your prayer request for Catholic nuns could include something simple such as a

prayer for strength

or a

prayer for health

so that they stay in the right place of mind both physically and psychologically to continue on in the role that God has given them in the church.

 

Make a prayer request to Saint Scholastica
One of the questions that many people often asks themselves revolves around "Who is the patron saint of nuns?". The answer to that question is Saint Scholastica. St. Scholastic was the founder of the Benedictine nuns. Therefore, making a prayer request to Saint Scholastica can be a powerful plea to God behalf of the special nun in your life.
Carmelite nuns prayer request
Carmelite nuns are a unique order of nuns in the sense that they are not in the community. Instead, Carmelite nuns are cloistered nuns and live their life in prayer and unique dedication to God. These women are considered to be incredibly holy, however, saying a Carmelite nuns prayer request can be a powerful way to add to their intense journey toward God. Keep in mind that you can also include in your Carmelite nuns prayer request a special intention for their family as undoubtedly this type of commitment can be hard for the special people in their life to manage as well. 
Dominican nuns prayer request
Dominican nuns are consecrated to God in a way where they are dedicated to preaching the Gospel in hopes of salvation for the people that hear them. Therefore, a prayer request for Dominican nuns can also serve as a

unity prayer

and a powerful contribution to their cause and their ministry. 
Submit Your Nuns Prayer Request
If you have a special nun in your life and you would like to add them to your prayer list, then submitting a nuns prayer request is a wonderful way to keep them in your thoughts and request that their special intentions be elevated. You can submit a prayer request online today and have them said in one of the holiest locations in the world.